E3 Sony Press Conference
---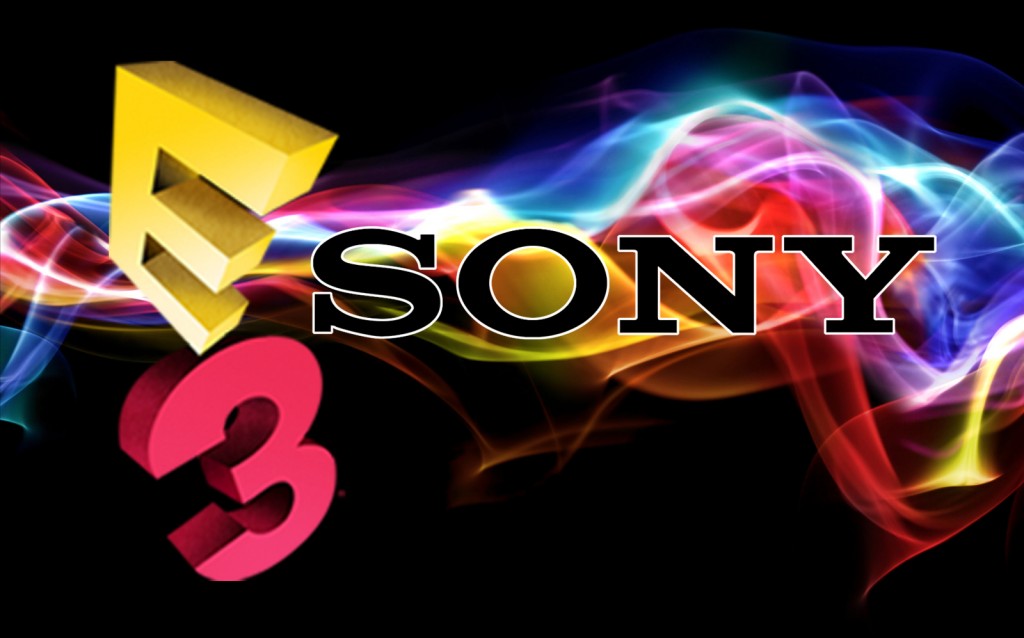 Sony closes out Monday with the 4th and final press conference of the evening.
Come by at 6:00 PM PDT, 9:00 PM EST for live coverage  of Sony's press conference. We're hoping for some more God Of War: Ascension, and, if we're lucky, a new project announcement from Quantic Dream, the team behind Heavy Rain!
Make sure you check out the rest of our coverage from E3.
Microsoft on Monday, June 4th at 9:30 AM PDT, 12:30 PM EST.
EA on Monday, June 4th at 1:00 PM PDT, 4:00 PM EST.
Ubisoft on Monday, June 4th at 3:00 PM PDT, 6:00 PM EST.
Nintendo on Tuesday, June 5th at 9:00 AM PDT, 12:00 PM EST.
10:43pm by Eric
Ok, I'm blown away!
Last Of Us was simply amazing! The ACIII Stuff was so cool. Really looking forward to God Of War Ascension! Ellen Paige stars in Beyon Two Souls, which again looks AMAZING! I'm far more interested in Battle Royale then I was before tonight.
The Interactive book, Wonderbook, is interesting and I'm sure some people will eat it up. PS+ is also looking mighty appealing! Oh, and Assassin's Creed III: Liberation, should be awesome!
I was really impressed by this Press Conference. It was nice to see Sony pull focus away from Move and keep it on the core game, the ones they're known and loved for. Wonderbook could be a really cool addition to PSMove/PSEye for children, but I don't think it's really geared toward adults. I'm interested, but not about to run out and grab it. As for Battle Royale, I'm certainly more interested in this title then I previously was. It still looked like Super Smash Brother on PS3, but that's not really a bad thing. I just have mixed feelings.
Overall, this conference was awesome! I can;t wait to see what Nintendo has in store for us tomorrow at 9:00 AM EST!
10:25pm by Eric
Wow. Just… WOW.
10:22pm by Eric
This looks so good! Alot more tense then Uncharted.
10:19pm by Eric
The Last of Us start up now!
10:18pm by Eric
Elephant man get;s his head split open! Kratos goes head first into the Kraken! God of War Ascension March 12, 2013.
10:13pm by Eric
Kratos can attack with random weapons he picks up, and his fists! OMG! The Kraken!
10:10pm by Eric
Kratos looking like a young man.
10:09pm by Eric
GOD OF WAR: ASCENSION!
10:08pm by Eric
Playstation Suite renamed Playstation Mobile.
10:07pm by Eric
HTC will partner with Playstation with Playstation Suite.
10:06pm by Eric
PlayStation Suite for Android Cell phones and Tablets.
10:05pm by Eric
Tech seems to need some work, but it's interesting. Definitely for children that like harry potter.
09:57pm by Eric
Book of Spells by J.K. Rowling being demoed on stage!
09:56pm by Eric
J.K. Rowling is creating books for Wonderbook.
09:54pm by Eric
The name on this is Wonderbook.
09:53pm by Eric
Interactive books for PS3 and move. Looks interesting.
09:51pm by Eric
Ok, PS3 gets some exclusive DLC. Far less exciting then Jack made it seem to be… Now on to Move stuff!
09:50pm by Eric
Looka likw a more hectic version of Left 4 Dead :p
09:47pm by Eric
4 Player co-op in Far Cry 3! PS3 Exclusive?
09:46pm by Walnut
These guys suck XD
09:46pm by Eric
Far Cry 3 news… Exclusive content?
09:45pm by Eric
That was superb!
09:42pm by Eric
I lied, this is Assassin's Creed III footage. Still awesome!
09:40pm by Eric
We're going to see some live gameplay footage of Assassin's Creed III Liberation.
09:39pm by Eric
All kinds of extras for PSVita and PS3 Assassin's Creed III Crossover.
09:38pm by Eric
This looks like an entirely new entry! Guess I need a Vita now.
09:37pm by Eric
Assassin's Creed for VITA!!!
09:37pm by Walnut
Assassins Creed VITA!!!
09:37pm by Eric
Call of Duty: Black Ops – Declassified for PSVita
09:36pm by Walnut
looks like it is about time to get a vita
09:36pm by Eric
Lots of entertainment options available on PS consoles.
09:34pm by Eric
PS1 classics for Vita = Awesome!
09:34pm by Eric
Jerks at the Press Conference get PS+ free for a year…
09:33pm by Eric
More free stuff for PS+ members… That is looking to be quite worth it.
09:31pm by Eric
Time for some Indie Games!
09:29pm by Eric
Cross play supports cross save. Save progress on one platform, and bring it to the other.
09:28pm by Eric
NATHAN DRAKE! and…BIG DADDY!!! YES! I'm getting this one now!
09:27pm by Eric
O.O new characters!
09:26pm by Eric
MECHATOOTH!
09:25pm by Eric
Hydra just killed Captain Quark!
09:23pm by Eric
They will and it's cross compatible with PS3!
09:22pm by Eric
Looks like some of them are going to play Battle Royale on the Vita.
09:21pm by Eric
No trailer is complete without the Wub Wubs!
09:21pm by Walnut
OA RAPPA THE RAPPER!!! PS ALLSTARS
09:21pm by Eric
Battle Royale it is! :-p
09:21pm by Eric
Oh, that dumb Michael add. That was so lame.
09:20pm by Eric
Iconic characters… Battle Roayle is coming up. I can feel it.
09:18pm by Walnut
Not too sure what just happened but all i can say is OH MY GOD!!!
09:18pm by Eric
The fact that this is all In Game footage scares me…
09:18pm by Eric
Now the sizzle real! Anf it still looks awesome!
09:13pm by Eric
This shit is beautiful!
09:13pm by Walnut
looks almost real
09:13pm by Eric
Ellen Paige stars in Beyond! Now some in game footage!
09:10pm by Eric
Beyond, exclusive for PS3.
09:10pm by Eric
Heavy Rain was a phenomenal game! This is going to be great!
09:09pm by Eric
Quantic Dream!!! NEW GAME!!! O.O
09:08pm by Eric
Kaz Hirai! Former CEO of SCE, now head of Sony overall!
09:07pm by Eric
TO THE GAMERS!
09:05pm by Eric
That was the best opening yet! Yeah Jack Tretton!
09:04pm by Eric
A really cool opening showing off a tone of games!
09:03pm by Eric
Dust 514.
09:02pm by Eric
New Sly Cooper!
09:02pm by Eric
Kickin off with the Wub Wub!
08:58pm by Eric
Son's E3 Press conference is about to start! Check out coverage Live on One-Quest!