E3 EA Press Conference
---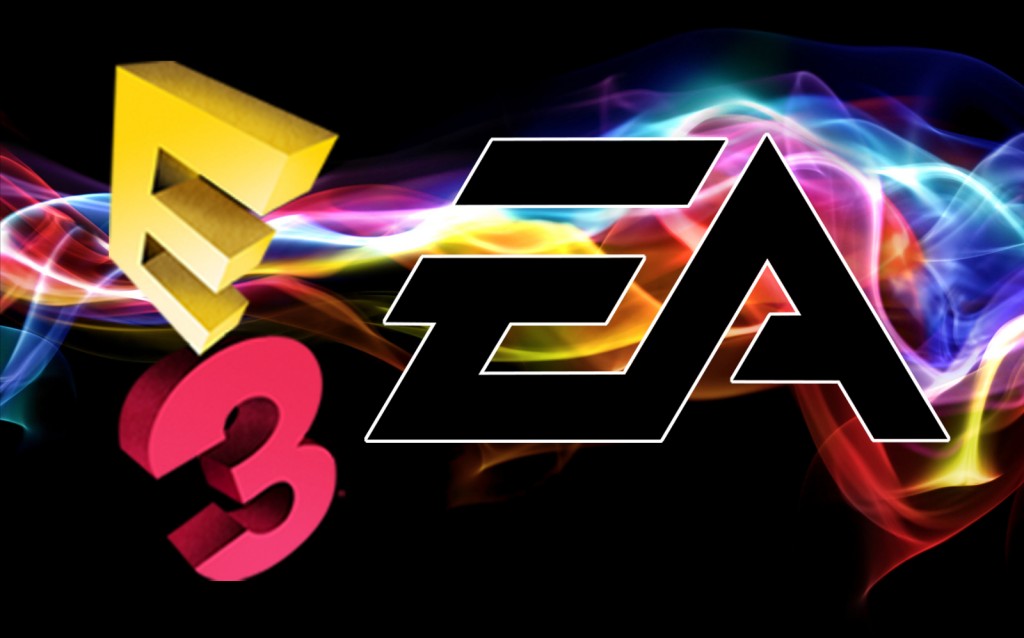 Next up in the E3 coverage is EA at 1:00 PM PDT, 4:00 PM EST.
We're not really sure what to expect with this one. Most likely more Medal of Honor and Battlefield updates, as well as the announcement of a Battlefield "ELITE" type service. Let's hope there's actually something interesting here…
Don't forget to check out the rest of our E3 coverage!
Microsoft on Monday, June 4th at 9:30 AM PDT, 12:30 PM EST.
Ubisoft on Monday, June 4th at 3:00 PM PDT, 6:00 PM EST.
Sony on Monday, June 4th at 6:00 PM PDT, 9:00 PM EST.
Nintendo on Tuesday, June 5th at 9:00 AM PDT, 12:00 PM EST.
05:05pm by Chris
EA Press Conference is all done, and it was a pretty good show. They have a great mix of games for people to get hyped for.
05:04pm by Chris
Crysis 3 will be here in Feb. That's to far.
05:03pm by Chris
I really don't know what else to say other than this game looks amazing.
05:00pm by Chris
Crysis demo looks just as amazing as you would expect.
04:59pm by Chris
Crytex is up now
04:56pm by Chris
First racing game since Burnout 3 I'm interested in.
04:54pm by Chris
It's gonna be like one big racing MMO!
04:54pm by Chris
New Need for Speed looks pretty cool
04:53pm by Chris
Looks like I spoke to soon, this is definitely not a UFC trailer.
04:52pm by Chris
Here comes the UFC Trailer
04:50pm by Chris
Was that real footage or gameplay of UFC?
04:49pm by Chris
First Fifa 13 trailer is looking pretty good.
04:48pm by Eric
I find it silly that EA showed off Madden and FIFA at Microsoft's press conference…
04:47pm by Chris
I don't know much about Soccer, but the way this guy talks about it and the way it looks, I'm kind of interested.
04:42pm by Eric
Now back to EA Sports. Now talking about Madden Social, on Facebook and SmartPhones.
04:40pm by Chris
Elite military groups from around the world are playable in the new Medal of Honor, that's pretty cool.
04:39pm by Eric
Release Date is October 23, 2012. Medal of Honor: WarFighter
04:35pm by Chris
This is what Black Ops 2 should have looked like!
04:33pm by Eric
The game looks beautiful, running of the Frostbite 2 Engine. They appear to be playing on the X-Box.
04:33pm by Chris
Graphics are amazing, lets hope the gameplay is too
04:33pm by Eric
Game play demo for Medal of Honor begins.
04:32pm by Chris
Time for Medal of Honor
04:32pm by Eric
Now time for a Medal of Honor announcement!
04:31pm by Chris
Old Republic – Free to play to level 15 in July? That's awesome!
04:31pm by Eric
Trailer shows off new content to come to the MMO.
04:31pm by Eric
The Old Republic is free to play, up to level 15.
04:31pm by Chris
Old Republic more difficulty modes and more PVP, raised level caps, new planets, and so much more. I need a new PC just for this game.
04:28pm by Eric
StarWars music plays as BioWare takes the stage!
04:28pm by Chris
STAR WARS! And their Video Game Masters, BIOWARE
04:27pm by Eric
Those who sign up get exclusive content on PS3 for 1 week… still dumb.
04:27pm by Chris
It's nice to see PS3 getting something first for a change.
04:25pm by Eric
Battlefield 3 Premieum is announced… CoD Elite has a competitor…
04:25pm by Chris
Battlefield 3 Premium – Pay to play your game and get some stuff…no thanks
04:24pm by Eric
Battlefield 3 devs take the stage now.
04:23pm by Chris
Feb. 2013 we'll be able to get our hands on the newest multiplayer Sim City
04:22pm by Chris
If you love games like Crysis on your PC than this probably isn't for you. But if you loved old Sim City games and want to play a whole world worth of Sim Cities then this is totally worth checking out and I'm sure some of us at One-Quest will be picking it up.
04:22pm by Eric
First SimCity to incorporate multiplayer.
04:21pm by Eric
Trailer for a new full SimCity title plays. It looks great.
04:20pm by Chris
When will they bring back Sim Ant? I want to make a colony again!
04:19pm by Chris
Facebook games, aren't my thing, but man do they draw in a huge audience.
04:18pm by Eric
Maxis takes the stage to talk about SimCity Social, on Facebook.
04:17pm by Chris
Madden now has RPG elements? Hmmm this may draw in a whole new group of gamers. And the new engine is looking really cool. Overall this is looking to be a really nice football game.
04:16pm by Eric
Career mode lets you play as a new rookie, legend, or even John Madden.
04:16pm by Chris
We saw some Madden at the Microsoft conference earlier, it was all about Kinect now we're gonna see some of the amazing graphics and realism this franchise is known for!
04:14pm by Eric
New Engine makes the game more realistic.
04:11pm by Chris
I never played Dead Space, but they always looked really cool and number 3 is no exception
04:11pm by Eric
Looks like a Madden trailer is next.
04:11pm by Eric
Overall it looks fantastic!
04:10pm by Eric
The only thing I don't love is that they've amped up the action. I preferred the tense feeling from the original…
04:09pm by Eric
The outdoor environments looks spectacular!
04:06pm by Eric
Game play demo for Dead Space 3 begins. It's Co-op!
04:05pm by Eric
Bigger monsters, and outdoor environments are showcased!
04:04pm by Eric
Visceral Studios showing off a trailer for Dead Space 3! Looks really awesome!
04:03pm by Eric
10 devs to show off 10 different games!
04:02pm by Eric
Opening trailer showing off a whole bunch of upcoming games by EA like Crysis 3, Dead Space 3, and Sims Social.
03:54pm by Eric
EA Press conference starts in about 5 minutes! Who else is psyched!?