Posted By
Drootin
and
Eric
on September 1, 2013 at 11:00 am in
The Week In Gaming
,
Video Games
T.W.I.G 9/1/2013
---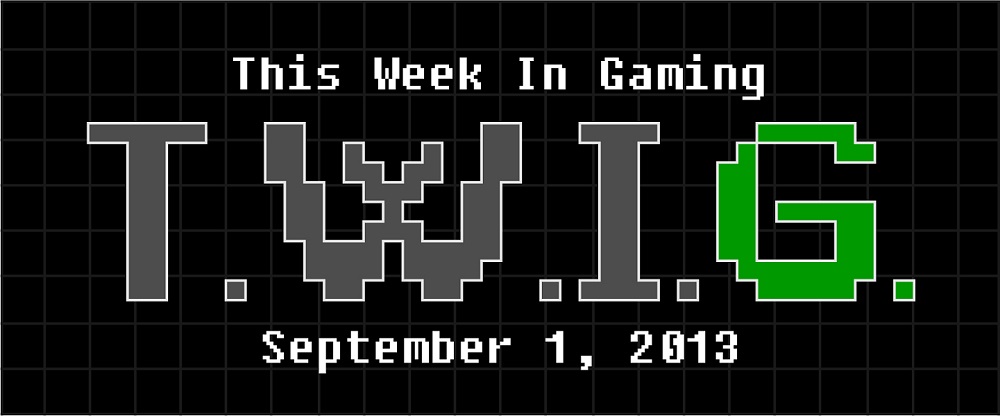 Time for all the gaming news you can shake a stick at! Its T.W.I.G. for Sunday, September 1st, 2013.
The News:
Dragon Age: Inquisition will allow players with or without saves from Dragon Age I & II to customize the back story as much or as little as they would like using a new cloud based save that BioWare is calling "The Keep". This is a nice solution and helps ease the move from PS3/360 to PS4/XB1 for those players who don't want to lose their hard work.
The producers of Final Fantasy XIV: A Realm Reborn have said that they plan to release a 'major update' about every three months. The game is pretty popular amongst the staff here, with me being one of the few not so thrilled by the game.
Users on the PS4 and Vita will be able to voice chat with one another. This is a pretty darn cool thing, I for one am glad to hear Sony expanding party chat features, that was one of the big things Xbox Live has had that I wish the PSN had.
Nintendo has announced a new handheld device, the 2DS, its a 3DS without the ability to play in 3D. It also is an entirely new, non-clamshell, design. It releases on October 12th (the same day as Pokemon X & Y) for $129.99
The WiiU is receiving a much needed $50 price drop to $299.99 effective September 20th. Also that day the digital version of Legend of Zelda: Wind Waker HD will be released as well as a new WiiU Deluxe bundle that includes the Wind Waker HD remake. The physical disk for Wind Waker releases on October 4th.
The new releases:
Total War: Rome II (9/3) – PC
Rayman Legends (9/3) – PS3, Vita, WiiU, 360, PC
Diablo III (9/3) – PS3, 360
Dead or Alive 5: Ultimate (9/3) – PS3
Castle of Illusion Staring Mickey Mouse (9/3) – PS3
Did You Know
The Little Sisters from BioShock didn't start their life as little girls at all, but rather tiny mole-like creatures who scuttled around Rapture collecting Adam. Early concept art also shows them as retro '50s-style robots, too. We think they made the right choice.
Also thanks to Eric for designing the new logo for T.W.I.G. hope you all like it!