Posted By
Shannon
on October 1, 2012 at 1:07 pm in
Geek Bites
Geek Bites: A Little Bite of My Life Pt. 1
---
Now that I've been with the site for a few weeks I think it's about time you learned a little bit more about me. You might not really care about my life, but it does revolve a lot around gaming. Look back at my life a few years ago and I didn't care about video games all that much. Now they are a very important part of my life and I wouldn't be who I am today without them (although I haven't touched a video game in close to a year).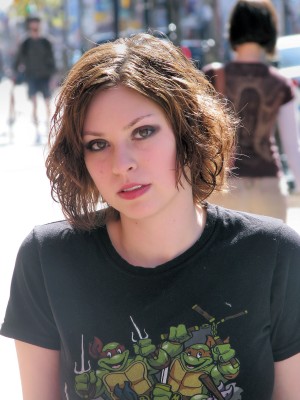 So, to begin, I graduated high school in 2006. I was already in a committed relationship of about 3 years at that point. My boyfriend and I played video games together, I watched him play, or we played with my dad and brother in what we like to call Family Halo Night. Before we had started dating I wasn't into video games a whole lot, but I did enjoy them. Early in 2007 I started working at GameStop (EB Games at the time). It didn't take long for me to move up to a key holder and later on I became the assistant manager. After a few months of working there my boyfriend and I broke up. I started dating Rob (our new member, Vogel) soon after. We've been together for over 5 years, and we have been married for almost 5 months. We had already known each other a little bit; because he worked in the same strip as the GameStop when I had a different job in the same strip during high school, but we never really hung out before. When I started working at GS we talked more and hung out a bit before we started dating. If I didn't work at GameStop I may not have ended up with my husband, so that is reason number one that my life wouldn't be the same without video games.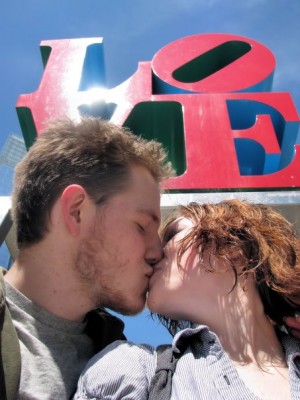 Two months into our relationship I was asked to go along to Otakon with his group of friends. I had never been to a convention before, but I had no objections. I was already into anime and games so this was a very cool experience for me. I also got to know a lot of people that I now consider my group of friends (the One-Quest crew!). I even worked with Chris at GameStop for a while.
Another couple months passed since the convention and we had been living together with my Rob's sister. On my birthday, September 21st of 2007, I took a pregnancy test. Zoom forward to May of 2008 and we have a baby boy named Aiden. In between that time we moved in with my mom but a few months after the baby was born we moved again. We were renting a house with Rob's other sister, then later she moved out and my dad and brother moved in with us. Since we had started dating we bought all the current gen consoles and Rob got me into WoW as well. We did a decent amount of gaming, especially since I still worked at GameStop. Rob and I played WoW on and off (I don't currently play, but he just started to again). We kept up to date on the games we liked. Our son also got into video games very early; another reason games are so important in my life. Using video games to teach your kids lessons, reading, etc. is actually pretty cool. You can take them away as punishment or allow them as a reward. We're even using them as a potty training tool right now. They are also a great bonding process if your whole family likes games.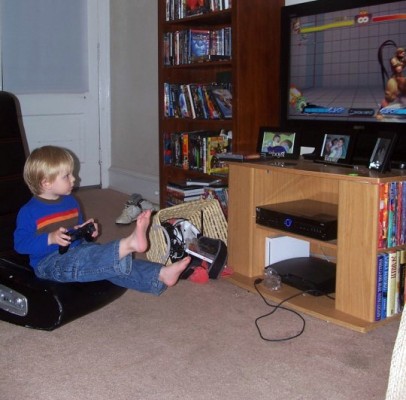 So those are a couple of big reasons that video games are important in my life. There's more to my story, though. Tune in at the end of the month for the story of how our lives changed even more.