Posted By
Chris
on April 11, 2012 at 12:46 pm in
Comic Books
,
Television
AMC Looking to Robert Kirkman For Another Hit
---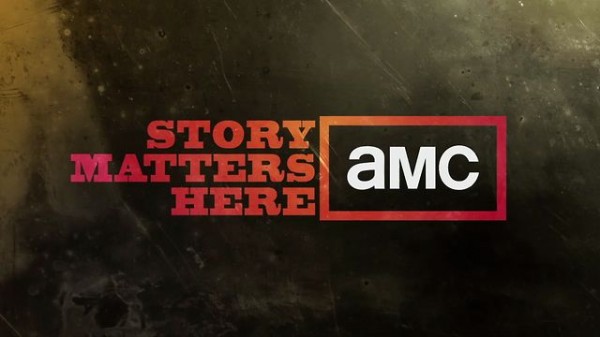 AMC's The Walking Dead is a huge hit for them, the season finale broke cable records for viewers with over 9 million people tuning into it. And it looks like they're trying to repeat history by developing another Robert Kirkman comic into a series. What series you ask? That would be his newest creation Thief of Thieves, which we've talked about a couple of times here at One-Quest and even reviewed the first two issues!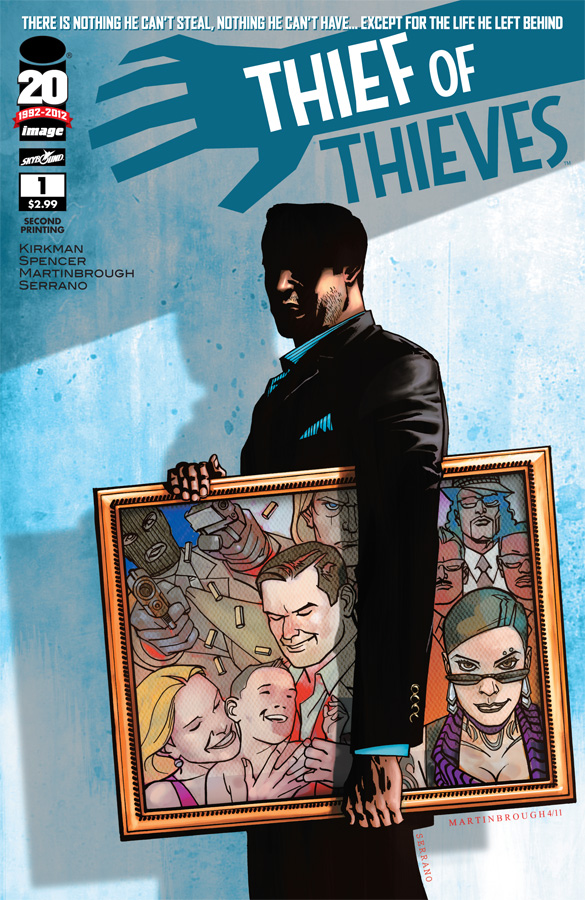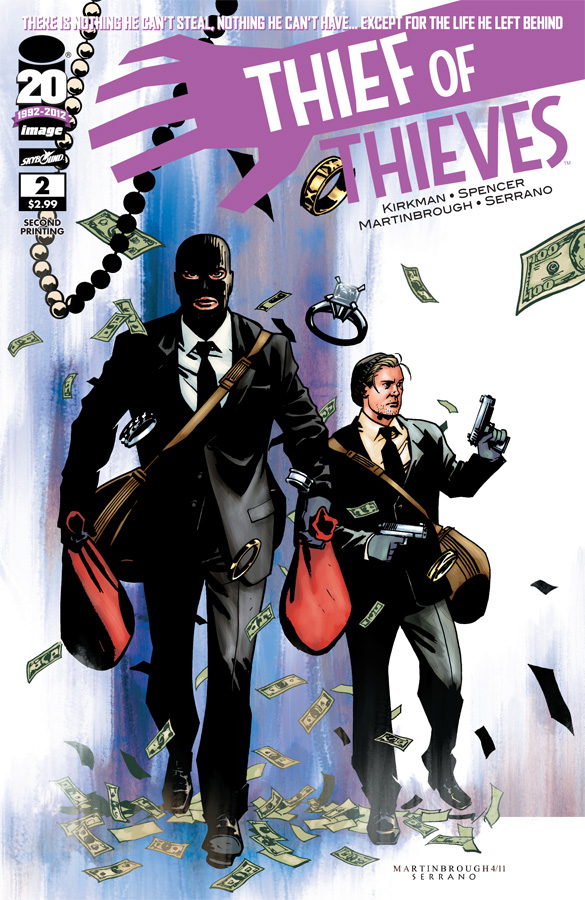 Anyway this is pretty cool news, AMC seems to know what they're doing when it comes to adapting a comic book into a TV series and the premise behind Thief of Thieves should be a unique and interesting fit for TV. As we've mentioned in past articles about Thief of Thieves this series was made with a TV writer mindset. Rather then one guy writing everything it's more of a collaborative series which makes it an even better fit for TV. The first story which isn't finished yet is penned by Nick Spencer with Kirkman overseeing everything, but that's stuff we've already talked about in the past. How about some new stuff about the possible show, like for instance Robert Kirkman, David Alpert, and Chic Eglee, who were/are all involved with The Walking Dead will have their hands on this project. Kirkman and Alpert I assume will continue the trend of Producers while Eglee will be showrunner. On a side note, Eglee is also working on adapting popular comic Powers by Brian Michael Bendis into a tv series for FX…but that's another story on its on.
As a fan of The Walking Dead show and someone who's enjoyed the first few issues of Thief of Thieves I've got to say this is definitely a show I hope gets deal and actually gets picked up.
If you want to see some more information on this project check out this article over at Hollywood Reporter