Posted By
Chris
on March 14, 2012 at 12:50 pm in
Comic Books
More Good News For Image Comics – Thief of Thieves 2 Sells Out!
---
You may remember last month we mentioned that Thief of Thieves #1 sold out, well it certainly wasn't all hype and now issue two is gone at the distributor level as well. A second printing is already planned, so if you happened to miss it or your local comic shop didn't order it, you'll have your second chance.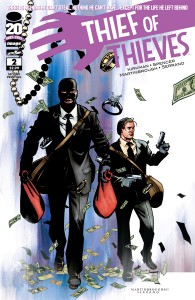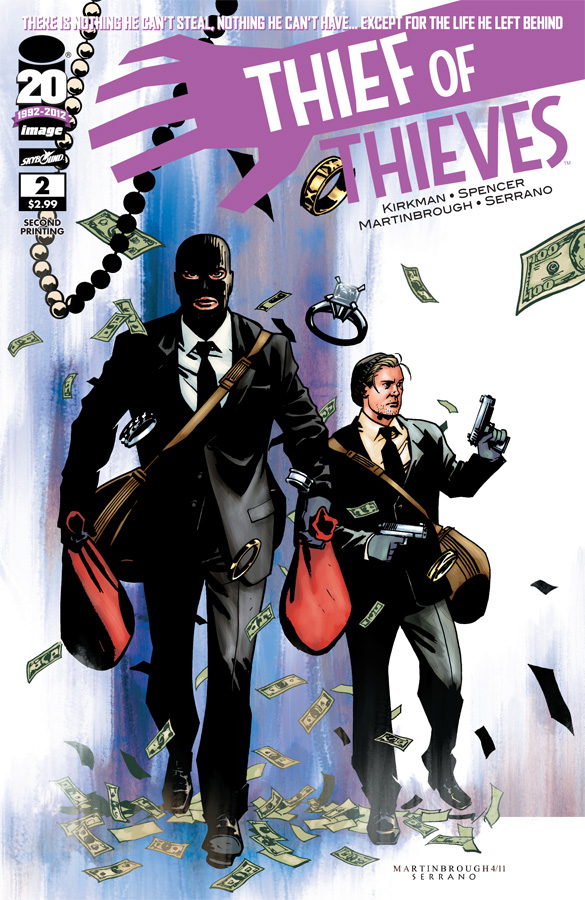 I managed to get a copy of issue 1 for myself and it was a good and interesting read and I certainly plan on picking up the second issue today. Check back later this week for a review of the first two issues, in case you're still on the fence.
Check out the official press release from image, and tell us what you think about the series in the comments


THIEF OF THIEVES DOES IT AGAIN
Second issue of new Robert Kirkman series sells out
THIEF OF THIEVES #2, published by Image Comics and on comic book store shelves today, Wednesday, March 14, has sold out at the distributor level. A second printing (DEC118235) will be in stores on April 11, the same day as THIEF OF THIEVES #3.
On March 14, the second printing of THIEF OF THIEVES #1 will also be in comic book stores. Robert Kirkman's newest comic book series, co-written by Nick Spencer and drawn by Shawn Martinbrough, is about a master thief who leaves behind his life in the high-stakes world of crime to try to return to being a family man.
THIEF OF THIEVES is a full-color monthly comic published by Image Comics' Skybound imprint, available in comic book stores and on multiple digital platforms.