Wizard World Philadelphia 2013 Recap – Vendor POV Part 1
---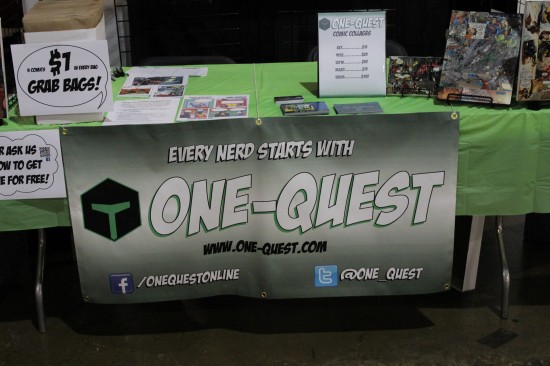 This is part one of our two part Wizard World Phildelphia Vendor point-of-view recap. We're just covering Thursday and Friday here, but make sure to check back later for Saturday and Sunday coverage along with a lot more pictures! And Don't forget to check out our Press Recap of the Convention!
Well it was one crazy weekend, but Wizard World Philadelphia 2013 is over and I'm not even kidding it was probably one of the best years I've ever had there. The guests, artists, vendors, and attendees were all great. There were tons of awesome cosplayers, and the staff really seemed to be on their top of things. There were a few bumps along the way, but nothing to make me even consider not hitting up Wizard World again next year.
Wizard World 2013 was a different kind of year for One-Quest. Even before we started the site, most of us attended conventions as fans pretty regularly, including Wizard World Philadelphia. This year though, on top of covering the convention as press we got ourselves setup in Artist Alley. We were there to meet people and get some more notice on this site, and we brought some fancy comic book canvas collages and grab bags to sell. Now let me tell you, if you've never worked at a convention before, it's a completely different kind of monster than just heading out for a weekend of fun with a bunch of friends. You're there before everything starts, and leave after the lights are down, then wait in lines that could potentially rival the celebrities of the convention just to pay for parking. It's not bad though, not by any means, you get to meet people and see things that as a normal attendee you probably wouldn't be privy to. And if you're lucky you even make a little money back on your expenses. Because let's face it, comics and art are really an industry of love, you don't get into it expecting the big dollars, you get into because it's what you enjoy doing.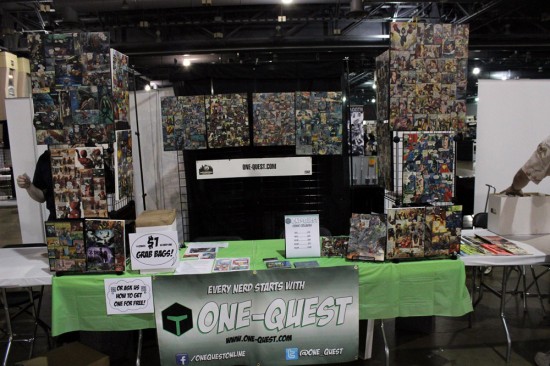 Enough of that though, let's get started talking about what transpired this year at Wizard World Philly. As I mentioned before, we were there in two different capacities, some of us were Press, and our standard Wizard World Recap is where you'll find their experiences. Here though, in this article, this is what it was like for me manning a table all weekend. Don't worry I did do more than just sit and say hello!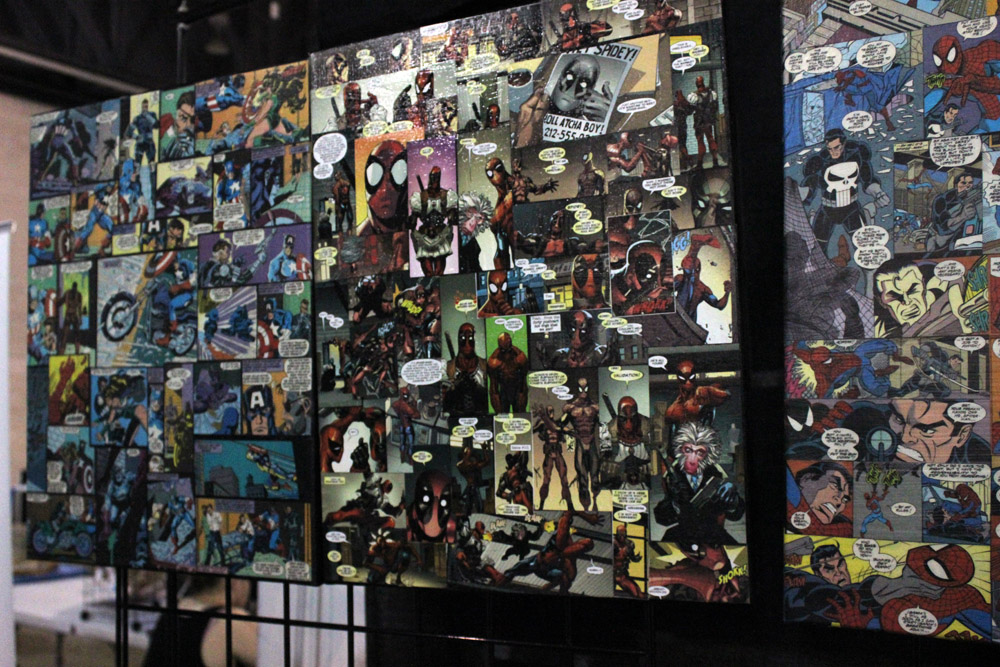 So from the beginning I suppose, anyone with a floor pass (artist, vendors, exhibitors) gets in quite a bit earlier than general admission or even VIP. Obviously they need time to setup and make sure they didn't forget anything after all. I believe the earliest you could show up Thursday was 7:30 am, with the Convention not getting started till 3 pm that afternoon. JohnScott and I didn't arrive till around 11, we didn't need as much time as some of the more elaborate dealers. We also had a few detours as we missed the parking garage entrance the first time by, and proceeded to walk to the wrong end of the convention center. In our defense though, every other year the Convention is held at the opposite side of the Philadelphia Convention Center, and we certainly weren't the only ones to expect it to be that way again. When we finally made it to the proper hall for the convention we checked in and got our badges. I have to say, it was quick and simple to pick up our passes, but I do wish someone would have been checking ID's. It's great that they were taking a firm stance on having to put the wrist bands on people, and that it had to go on your arm. But what good is that if some random person shows up and just says they're here with a certain group. All the artist and vendors are listed on the website, it wouldn't be hard to go up drop a name and get a free 4 day pass. I guess in the long run you'd really have to be a scumbag to do that, and I'm sure that upon proving yourself Wizard would get you setup with the proper badges, still a little disconcerting that someone could so easily get away with free passes. That's just one minor bump, and based on the huge improvements Wizard seems to implement from year to year, I'm sure that will be solved come next June.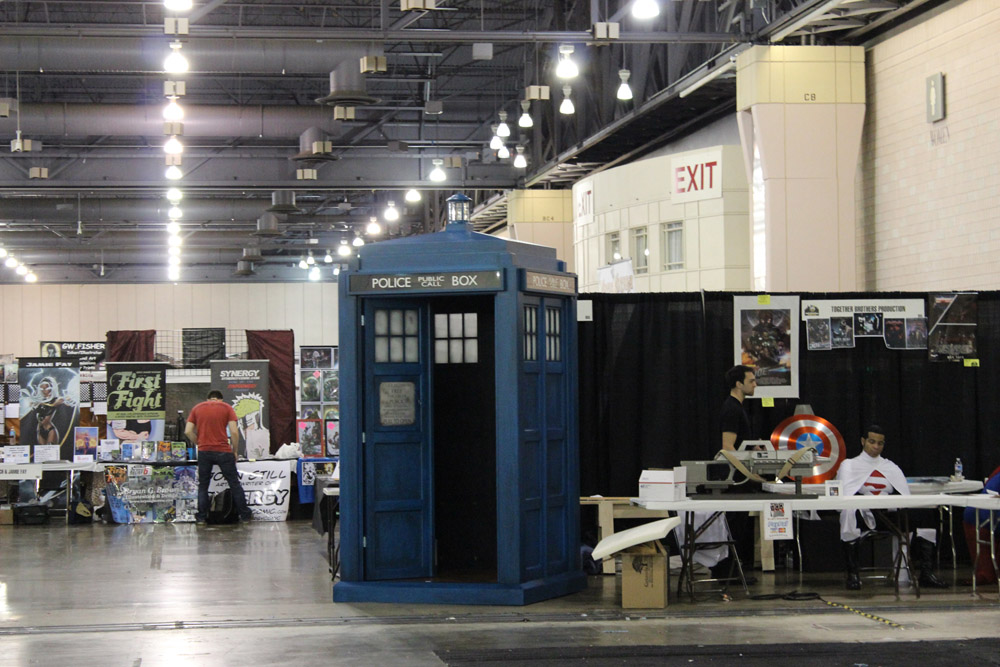 The rest of Thursday set up time was spent doing just that, it took us about 2 hours to get everything how we liked it and even after that it was a lot of rearranging things till we were satisfied. Oh and we can't forget a stop for lunch and some of the best juice ever at Reading Terminal Market. Seriously folks, if you're in Philly for any reason stop there. it's right near the convention center on 12 and Arch and has some of the best food anywhere. But that's not what this is about, so back to Wizard World stuff. After everything was setup it was almost time for the show to start so we spent some time resting getting prepared for the public. Granted it was Thursday so we didn't expect a lot of people, and were pleasantly surprised by how many were there. John Cena definitely brought in a pretty big crowd for his one day in Philly. Outside of getting everything setup though, not much went down on Thursday. We got to meet some great people attending the convention, and get a feel for what the weekend had in store for us.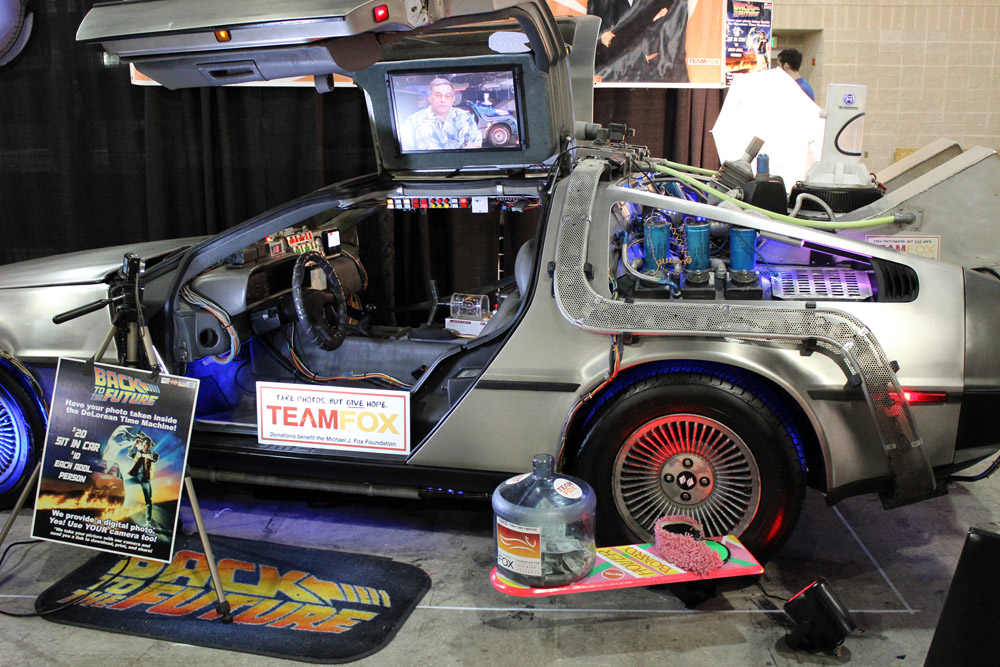 Friday was pretty similar to Thursday, it's still one of the slower days for Wizard World, since not all the big names people want to meet are there yet. Once again it was just John and I as everyone else was working. Friday does get started a little earlier and runs longer, with the convention running from 12 pm till 7 pm. Anyone with a booth or table can get in early to setup though, so obviously we got there early, only our setup takes 5 minutes. We used the rest of the time to grab an early lunch and check out the convention. This was the first time either of us really walked around and while a lot of stuff wasn't ready yet it was still cool, and frankly people are way nicer when they know you're another vendor just checking out the floor. On more than one occasion people offered significant discounts if we wanted something. Particularly a booth that was selling a Lady Death snow globe John was interested in.
Alas our time taking in the con had to end, with the start of the show we positioned ourselves back at our table prepared to meet the Friday attendee's and try and get them interested in One-Quest. Like the previous day we talked to a ton of people, and were blown away by how much people liked the comic grab bags. I mean I get it, 4 comics for a dollar is cool, but people were way more into than we would have ever thought. And while our collages weren't flying off the rack, they got a lot of interest to show us it was a good idea, we just needed more popular characters instead of Scarlet Spider and The Punisher (Both of which I actually happen to like!).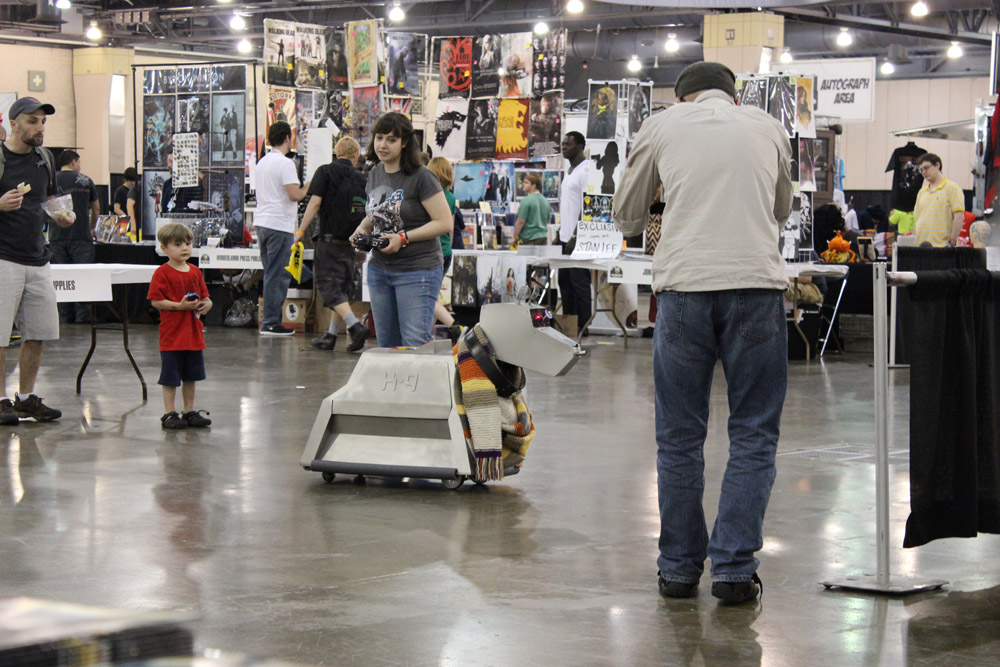 Those first two days of Wizard World are pretty tiring, even though we're just hanging around a table all day you don't really get breaks, and you want to make good impressions on people. On the bright side it wasn't nearly as bad as working retail in a store since everyone there was a fan. If they were stopping to talk to you, odds are you had the same interests and that makes it a much better experience.
That's it for the first two days, not to exciting, but that is the life of those who decide to sell things at a convention. Saturday and Sunday were significantly more fun as our whole team was finally there and I at least got to spend some time walking the convention and meeting people. But that's going to have to wait for part 2 next week!