Posted By
Drootin
on July 14, 2013 at 5:49 pm in
The Week In Gaming
T.W.I.G 7/14/2013
---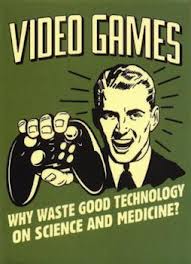 It's Sunday so that means it's time for another edition of The Week In Gaming here on One-Quest.com! It was actually a fairly busy week of news this week so lets take a look.
The News:
Sony has announced that PS4 owners will be able to access their digitally downloaded games from any PS4 just by logging in to PSN. This was a feature that Microsoft was going to include this feature with the XboxOne but decided to pull it when they removed the online check-in requirements.
Insomniac and Sony have announced a new Ratchet & Clank game coming to PS3 later this year with an announced price of just $29.99. I'm glad to see that Insomniac is still working with Sony on games, especially this series.
Suda51 of Killer7 fame is partnering with Katsuhiro Otomo the creator of Akira on a PS3 exclusive game
Ultimate Warrior in WWE 2k14? Rumors have it that one time fan favorite The Ultimate Warrior will be a playable character in WWE 2k14.
Star Wars in Kingdom Hears III? Kingdom Hearts creator Tetsuya Nomura is highly interested in working with Disney to include a Star Wars themed area in Kingdom Hearts III now that Disney owns the rights. Will it happen, we will have to wait and see but I for one would be even more excited for this game if it includes Star Wars stuff.
Ubisoft president Yves Guillemot has recently said that there are no future plans to continue with ZombiU due to poor sales. That fact also lead to the move to make Rayman Legends a multi-platform game. He also said "We hope it (WiiU) will take off. At the moment we've said 'Let's do through Christmas and see where we are from there.'"
Lastly, Ryan Davis on of the hosts of the popular (and super good, I'm sad I just started listening to it) Giantbombcast passed away on July 3rd. The show is so fun to listen to and it wont be the same. Giant Bomb will be selling a special t-shirt in his honor with all proceeds going to Ryan's wife.
The new releases:
Time & Eternity (7/16) – PS3
Shin Megami Tensei IV (7/16) – 3DS
Dynasty Warriors 8 (7/16) – PS3, 360
Turbo: Super Stunt Squad (7/16) – PS3, 360, WiiU, 3DS, Wii, DS
Did You Know
The death screams of the bad guys in the original Golden Axe are digitized from screams used in the films First Blood and Conan The Barbarian. – See more at: http://www.gamesradar.com/101-game-facts-that-will-rock-your-world/?page=2#sthash.gTUuN1Wr.dpuf