Posted By
Drootin
on May 11, 2014 at 10:08 am in
The Week In Gaming
,
Video Games
T.W.I.G. 5/11/2014
---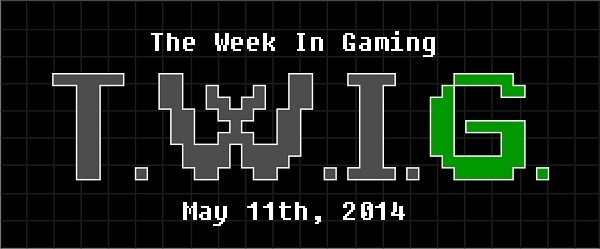 Hello everyone! It's a Sunday so that means it's time for the weekly gaming news wrap-up here on One-Quest.com!
The News:
Nintendo has announced that remakes of Pokemon Ruby and Sapphire, titled Omega Ruby and Alpha Sapphire, will be releasing for the 3DS this November.
An updated version Final Fantasy III is coming to Steam soon. The game will include Steam achievements and cards. No exact details on price or release date.
Deep Down, the super detailed free-to-play action RPG from Capcom is getting a public beta in Japan this summer. Hopefully that beta goes well and they extend it to US accounts because this is a game that has had me intrigued since it was first unveiled during the PS4 reveal press conference.
Epic has unveiled their new play for the Unreal Tournament franchise. The next game, simply titled Unreal Tournament, will be absolutely free and be built mostly by modders. Epic plans on getting the basic deathmatch portion of the game up and running and then having the mod community iterate on that. It is an interesting plan and (if my PC can handle it) I will try it out as I've had fun with Unreal in the past.
Dying Light has been delayed to February 2015. The developer Techland was not happy with how the movement system that they wanted to develop for their first person traversal in the game and wanted to flesh it out more.
Keeping with the delay theme, Elder Scrolls Online has been delayed about six months on PS4 and XB1.
Activision and Bungie have announced that the beta for Destiny will be coming this July and will start on PS3 & PS4 first. Activision has also claimed that the development and marketing costs for Destiny will wind up totaling around $500 Million, making it the most expensive game ever.
Harmonix has started a Kickstarter campaign for a sequel to the PS2 game Amplitude. This is a very popular game among the One-Quest crew and one of my favorite PS2 games.
EA Sports has posted the first teaser trailer for NHL '15. It is the first game in the franchise for the next-gen consoles which will feature advanced player and puck physics and a new broadcast package including the NHL on NBC broadcast team of Doc Emerick and Ed Olczyk with TSN's Ray Ferraro "between the benches" and all the NHL on NBC overlays and pre-game package. I will be preordering this ASAP.
The new releases:
Borderlands 2 (5/13) – Vita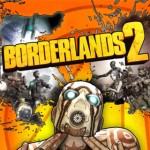 Did You Know
We still have a Kickstarter going for 2 more weeks and we really really hope that we can reach our goal! So please if you can donate please do, and keep in mind that if we don't reach our goal you will get your money back. And if you can't donate please spread the link around to anyone who listens to podcasts and wants to hear us talk about dumb things and be fun every week!