Sports Fans, We're Just Another Kind of Nerd
---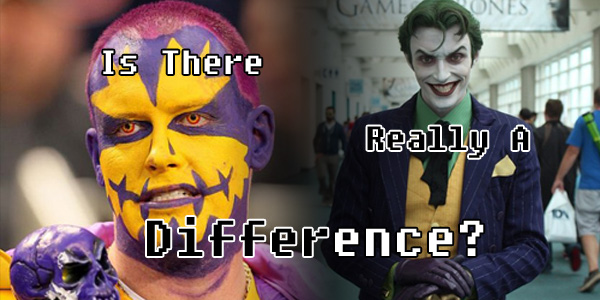 So if I told you I played a game where I got to create a character, rolled dice that corresponded to a chart, and that the outcome of my dice roll lead me closer to my goal you might think I'm referring to some sort of D&D style game. However, what I'm referring to is what we call the PFL, which is a spin-off of the 60s-70s Sports Illustrated Pro Football game also known as Paydirt Football. It's a very fun and strategic football game that I've grown up playing. I obsess over it, I have a pretty strong knowledge of almost every team's chart that we have (and there are probably close to 50 different teams). My team in the PFL this year is the Birmingham Metallics and my roster is made up entirely of my friends and includes everyone who writes for us here at One-Quest (except for Audra and Shannon). We went 8-4 in the regular season, I was likely the leading rusher (with around 1,800 yards in 12 games), and we are the #2 seed in the upcoming playoffs. I obsess over my fantasy football teams every year. I spend almost a month studying the teams for the drafts of all my leagues. I obsess over the stats of each player on all 32 NFL teams as I try and win my game each week. I obsess over lacrosse where I purchase season tickets for the Philadelphia Wings every year and get visibly upset when they play poorly and comment on the games on the official message board for the league's fans. I still get goose bumps when I watch the Flyers-Bruins Game 7 from a few years ago, even though I know the Flyers are going to come back and win. I listen to 4 sports focused podcasts to get more insight on my favorite sports. I've even been called in to help out in quizzo with Eric, JohnScott, and Anthony based mostly on my nerd-like knowledge of sports trivia. As both a major sports fan and someone who is pretty obsessed with video games and that kind of stuff I am proud to be called a sports nerd.
All this leads me to what I believe is the root of all things "nerd", and that is obsession. If you are not obsessed with a thing you're not really nerdy for it. If you don't get upset when someone doesn't agree with your opinion on a thing, you're not really nerdy for it. Most sports fans will not consider themselves "nerds" for their sport or their favorite team, but honestly, sports fans do a lot of the more nerdy things that you would think the "traditional" nerd would do. Sports fans cosplay by wearing jerseys of the teams we love instead of a costume. Sports fans wear t-shirts with their favorite teams logos printed on them. Sports fans study the games and stats so we can know all we want about the sport/team so we can argue why our team/player is better. Sports fans buy the video games based on the sports they love. Sports fans can watch the same game many times and still feel the same emotions they felt the first time watching the game. Sports fans will also go back and watch the same games to try and see if they can find out what went wrong or what went right. Sports fans call local radio stations and complain when their team is bad or boast when their team is good (and sometimes still complain when their team is good). People have even gone so far as create new stats for sports to have more ways to compare player X to player Y, and honestly I don't even understand how they figure some of them, and if that's not nerdy I'm not really sure what is. Sports fans compare their favorite sport or team to one another like nerds compare Star Trek and Star Wars. Sports fans put their favorite players or teams pictures as their phone and computer wallpapers. Truly loyal and dedicated sports fans are really big nerds when you break it all down.
| | |
| --- | --- |
| | |
With this all said, can "jocks" and "nerds" (as one of my co-workers from my day job put it very nicely) use the fact that there's not that much different between the two groups bury the hatchet and just get along? The two groups are just so passionate for their things that some shun the other group's things without understanding it. So jocks stop picking on nerds because they don't like sports, instead try to find a way to get them to just sit down and find a sport they like, maybe try watching a few shows like Dr. Who or Firefly, and play a game other than Madden or Call of Duty try something like Final Fantasy, Half-Life or Skyrim. And nerds don't hate sports because liking sports is "cool" once you understand the game you get in intrigue and fun of it, find someone knowledgeable about whatever one sparks any interest in you and watch a game with them, ask questions, learn why things happen in a game or try the video game version of the sport which does a pretty good job of introducing you to the rules, introduce jocks to a show or a game or a comic you like, find the best things and open the doorway for them. So, let's try some new things guys, step out side of your comfort zone and maybe you'll find something you like, because whether you like it or not no matter which side you are on jocks are just nerds for sports.