Otakon 2013 Coverage: Part 1 Industry Panels
---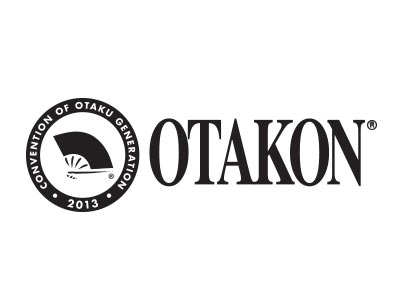 This is part one of our three part Otakon 2013 Coverage. You don't need to read them all, but it's worth checking out part two our convention overview, and our still to come final part about this years Cosplayers.
Every summer for one weekend, the Baltimore Inner Harbor has a huge makeover. Hordes of people carrying fake swords, with neon colored hair, and cars packed with tons of luggage traverse to the hotels. They have made the east coast nerd pilgrimage to the anime convention known as Otakon. Being one of the east coasts biggest anime conventions, Otakon has been going strong for 20 years of nerdy greatness. With celebrity & industry panels, anime viewings, and fan run events, it is nearly impossible to be bored. August 9th-11th was the 2013 Otakon convention, and there was so much going on, that I have to break up the coverage into three sections.
The first section to talk about are the industry panels. There were a handful of panels show casing the new and upcoming releases from companies such as Funimation and Sunrise. These companies produce and license anime all around the world. Each of these panels were chock-full of new announcements, special events, and heads of the companies discussing the direction of the new anime. There were two Funimation panels that I had attended and within them about 17 new Blu-ray/DVD combo packs were announced for release in the near future.

Michele Lee(Social Media Manager), Justin Rojas(Sr. Manager of Social Strategy and Dev), and Adam Sheehan(Sr. Marketing Manager) of Funimation had personally come out to greet and talk about where the company and it's anime releases are headed in the future. (The anime with release dates will be listed below this section.) Along with the new anime, they also debuted their video letter to the fans, as well as new announcements for the website. Their newly updated website will feature new videos on demand(VOD) and the ability to simulcast as the new episode airs in japan(for a small $7.95 a month fee, at Funimation.com/subscribe). These VOD's will be available on both the website as well as on the apps for any Android, iDevice, Kindle, Roku, and some Smart TVs. These apps can be downloaded at Funimation.com/Apps. When asked about video game system apps, all they could say is that they are working on them. They also announced a new shop that you can use to directly buy from them. They will be releasing a new blog for the company(Funimation.com/news) and have launched the Funimation Show. The Funimation Show will be a video series about the Funimation teams working on there new projects and at conventions. They next had Masahiko Minami(President of Bones Inc.) to talk about the licensing of new shows such as Eureka Seven AO and many more. Next up was Masayuki Ozaki(Director of Sunrise) to Discuss the new partnerships and Funimation acquisitions, such as Witch Hunter Robin, Tales of the Abyss, Code Geass, Outlaw Star, and Cowboy Bebop(all of which will be BluRay/DVD combos in the future). Finally they announced a new contest looking for the best Guilty Crown art. Upload a pic of your best piece of Guilty Crown art, weather it be cosplay, painting, drawing, or sculpture for a chance to win. More information provided at Facebook.com/Funimation.
Fuimation New Titles/Releases
| | |
| --- | --- |
| Anime Title | Release Date |
| Fairy Tail Parts 5 & 6 | August 20, 2013 |
| Eureka Seven AO Part 1 & 2 Blu-ray | Part 1 Released August 13, 2013 & Part 2 October 15, 2013 |
| One Piece Season 5 Voyage 1 DVD | 1 DVD Released |
| Ghost in the Shell: Arise | August 20, 2013 |
| Black Lagoon Blu-ray | Released |
| Is This A Zombie? Of The Dead Season 2 | Starts Airing September 24, 2013 |
| Hagani Season 1 | Released August 13, 2013 |
| The Future Diary Part 1 & 2 DVD | September 17, 2013 |
| Dragon Ball Z: Rock the Dragon Edition DVD Set | Released August 13, 2013 |
| Michiko & Hatchin 1 & 2 Blu-ray | September 17, 2013 |
| Highschool DxD Blu-ray | August 20, 2013 |
| Wolf Children Blu-ray | November 12, 2013 |
| Lupin the Third: The Woman Called Fujiko Mine Blu-ray | August 20, 2013 |
| Fairy Tail | Licensed To Episode 175 |
| Guilty Crown 1 & 2 Blu-ray | August 27, 2013 |

The other main industry panel I was able to attend was for Sunrise. Sunrise is another anime production company, famous for the Gundam series, Tiger & Bunny, Gintama, Binbogami, and many more. Director of Sunrise, Masayuki Ozaki, came out to speak to the fans about the new releases and announcements being made that day. After listing a hand full of new releases Ozaki brought out their video for World of Gundam. A roughly 5 min long video showcasing the history and future of Gundam. Followed right after with some annoucements about the Gundam series. The series shown are Gundam: Unicorn, Gundam SEED Destiny HD Remastered, and the new Gundam Build Fighters. Build Fighters, set to debut in Japan on October 2013, is a Beyblade/Yu-Gi-Oh type Gundam series. The combatants get to control their Gundam model in a battle simulator. This gives the potential for any Gundam to make an appearance in the new series. They also announced their partnership with Daisuki.net, an online free streaming website for any anime their partners have licensed. Any Gundam fans will be happy to hear that Gundam Double Zeta will have an official subtitle through Daisuki. Daisuki currently has a handfull of backers, but in time I can see this getting really big. Next was the announcement that classic titles formerly owned by Bandai will be re-released by Sentai Film Work. These titles include Big O, The Girl Who Leapt Through Space, Zegapain, and more.
Sunrise New Releases/Titles
| | |
| --- | --- |
| Anime Title | Release Date |
| Tiger & BunnyTiger & Bunny: The Begining | Watch It Now or Blu-Ray/DVD October 1, 2013 |
| Daily Lives of Highschool Boys | Released August 6, 2013 Premium Blu-ray Edition |
| Tiger & Bunny: The Rising | Theatrical Release February 8, 2014 (Japan w/ possible simultaneous release in U.S. Coast to Coast) |
| Phi-Brain: Puzzle of God | Season 3 starts October 6, 2013(in Japan) Season 1 Blu-ray now available |
| Gundam Unicorn | Blu-ray ep 1-6 now available. DVD Volume 1 & 2 now available, Volume 3 November 5, 2013 |
| Horizon in the Middle of Nowhere 2 | Watch Online at Anime Network, Hulu, Crunchyroll. Season 2 Blu-ray/DVD released July 2, 2013 |
| Gundam Seed Destiny HD | Available through Gundam.info |
| Binbogami Ga! | Watch Online at Funimation.com and Hulu |
| Gundam Build Series | New Series October 2013 (Japan) |
| Valvrave the Liborator | Watch Online at Hulu and Crunchyroll |
| Gintama the Final Movie | Theatrical Release July 6, 2013(Japan) Watch Online at Crunchyroll |
| LoveLive! School idol project Season 2 | Watch Online at Cruncyroll |
Two other Gundam Projects are in the works, but no information was released about them.
Along with all these announcements, Otakon also hosted some debuts of new anime. The series Wolf Children(dub) was premiered on Saturday night, as part of one of their many different screenings throughout the weekend. I was unfortunately unable to make it, but I hear it is phenomenal.
That's only part of what took place in Baltimore last weekend. There are still plenty of other anime viewings, fan panels, and events that happened. Coming next will be my overall feel of the convention this year, as well as some news that you might find quite upsetting. Keep an eye on One-Quest later this week for the conclusion to our Otakon 2013 coverage. And make sure to check out our Facebook Page for all out Otakon pictures!
Last but not least, let us know in the comments what you thought about this years Otakon, or what you missed if you couldn't make it.