Posted By
Chris
and
Eric
on October 28, 2013 at 11:56 am in
Games You (Probably) Should Have Played
Games You (Probably) Should Have Played – I
---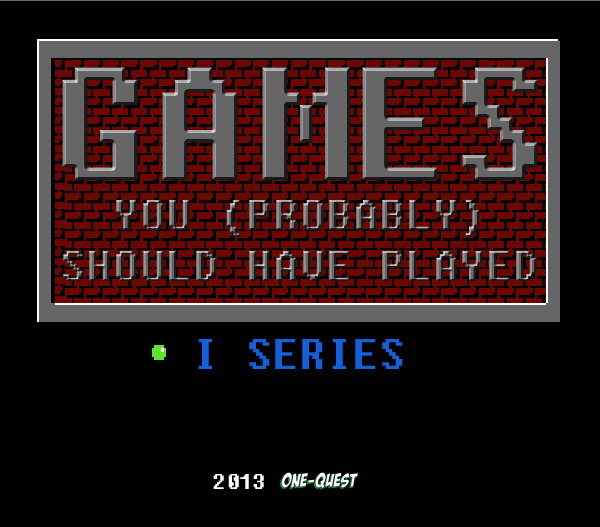 We can finally say that Next Generation in gaming is in full swing with the release of the final 2 entries in console war in just about a months time. To commemorate this event we've decided to take a look back at all of our favorite games, in alphabetical order, across every generation. We're calling this the Games You (Probably) Should Have Played.
Some of our choices will be mainstream titles, some will be indie games that you've probably never heard of. A handful of these selections will be older then you, while others are younger than your car. All that matters is that in some way we feel that these games are worth playing. So come along for the ride, as we move into game that start with "I". Don't forget to tell us what your favorites are in the comments below!
Check out the rest of the Games You (Probably) Should Have Played
Chris
Ikaruga (GC – 2003)
Ikaruga is the Contra of a newer generation. It's that game you play because you want to hate yourself for a while. This isn't a game you get better at the more you play, no matter how often you play this game you will always suck, but that's alright, that's why it's fun. I know that sounds stupid, but if you've never played Ikaruga you wouldn't understand, which is why you should go find a copy and check it out. I think it was even released on Xbox Live Arcade. It's a bullet hell, which if you're not familiar it's a 2D top to bottom shooter that just fills the screen with enemy fire that you have to avoid and still take them out. The fun part with Ikaruga though is that the enemies fire red or blue attacks, and you can switch your shields or something to that color. This allows you to absorb one color (the one you are) but take extra damage to the other. It's hard, and exciting, and you probably won't get more than a few levels in, but it's so worth it.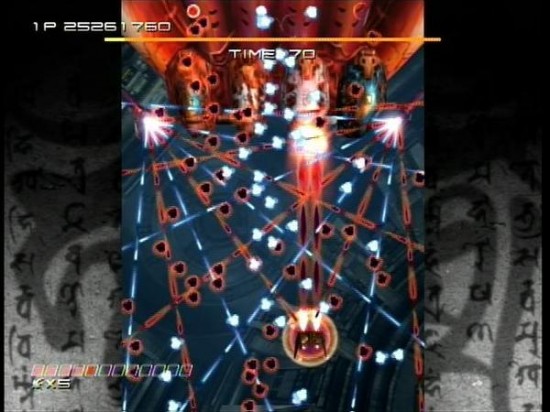 Eric
Ico (PS2 – 2001)
Ico isn't a game. It's art. It's a wonderfully detailed world filled with strange creatures and a compelling premise. The entire game features no voice acting or context really. You wake up, and there's a girl, and you both want to escape a tower. Simple, and pure. A perfect representation of games are art from a game over a decade old.