Posted By
Chris
on September 7, 2012 at 12:15 pm in
Friday Five
Friday Five – Favorite Theme Songs (NOT Cartoons)
---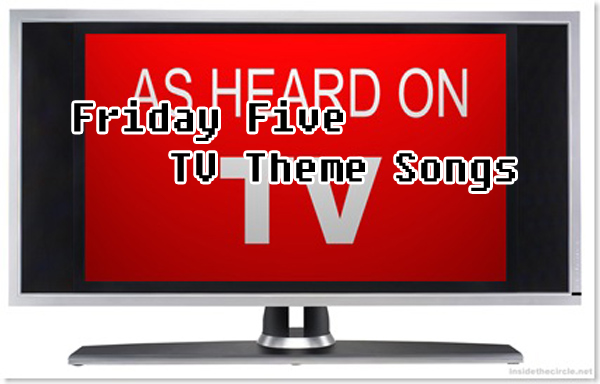 We've got a full house today, the whole staff is here to let you know what they're favorite TV Theme songs are. And we've got a new member here showing you her picks as well. Like always let us know your picks in the comments!
Chris
I watch a pretty good amount of TV, whether it's older shows on Netflix or current stuff, usually off my DVR it's just a good way to pass the time. In recent years though a big part of TV has started to fade away and that's the theme song, I still remember just about every song at least a little from shows I grew up watching.
Game of Thrones theme played on 8 Floppy Drives
Shahid
Drootin
I'm back for the Friday 5 this week (I'll admit I just plain forgot the last 2 weeks sorry!). TV themes are kind of becoming a lost art, they used to be meaningful and even radio hits on rare occasions. So here is my list of top 5 TV Theme songs:
Anthony
Walnuts
Yeah from time to time I'll stop the trolling to let you guys know what I actually like. In this instance I must say I love the topic. TV is pretty much my life, I watch it more than I play video games. I'm gonna try to keep from any repeats.
Shannon
Eric
Audra
I want to say how displeased I am that we cannot use cartoons.