Posted By
Chris
on November 13, 2013 at 12:57 pm in
Comic Books
Wolverine Getting A New #1 With Cornell and Stegman
---
Yesterday I posted a Marvel teaser that just said MORTAL. I made a guess that it was going to be a reboot to Wolverine. And it looks like I was right!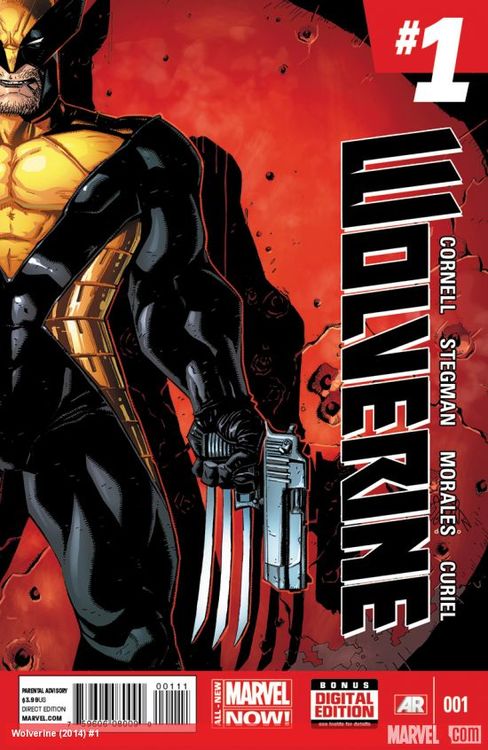 So this February Paul Cornell and Ryan Stegman along with Mark Morales and David Curie will be taking Wolverine on a new adventure, one where we can only assume he won't be nearly as resilient as we've known him to be in the past. And seriously how about that gun? Wolverine with a gun just sounds like a good time, not only can he stab you when you're close he can shoot you when you're far! I feel like this adds a whole new level to The Best There Is.
There is a small downside to this news though, Stegman will no longer be working on Superior Spider-Man. This means the book is either going to be continuing on with a two artist rotation, or more than likely will be adding a new artist to the line up soon.
Lets focus on the good stuff though, check out the covers for the upcoming Wolverine book! It pretty much means I'm going to be buying it without a thought.