Welcome
---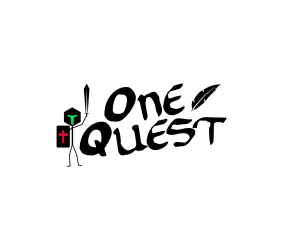 Welcome to One-Quest.com!
We're here to bring you news, reviews, previews, and our own web comics featuring useful, and useless, information from all realms of Nerd-dom!
We're just getting into the swing of things here, so expect daily updates soon! Until then we have this handy site guide below, and a few posts floating around the site!
Site Guide
The Quest Log is where you'll find our blogs! These range from Editorials, to reviews, and other oddities! We'll try to keep the Trek vs Wars posts to a minimum…
At the Comics page we'll have our one of a kind, hand crafted (with the help of photoshop and illustrator) WEB COMICS! Right now we have about 5 different comic ideas, and we're trying to whittle it down to 4, so we can bring you a weekly comic update!
Indy Dev is out development blog. Here we'll update you with projects being worked on, such as cell phone apps and game development! We'll also use this area to keep you informed of updates to the site.
CheckPoint is going to be our Video and PodCast area. We'll do our best to update this page as often as possible. We have some really cool ideas we're throwing around, we'll get to working on those as soon as possible!
Lastly, feel free to drop a comment on any post you see! Spark up some conversations and sound off with your opinion! We encourage a healthy community! And feel free to Like us on facebook, Follow us on twitter, and +1 on google+! Social links can be found after each post to help you share it with others!
We're all excited for One-Quest, and we hope you are too!