Watch_Dogs for Wii U?
---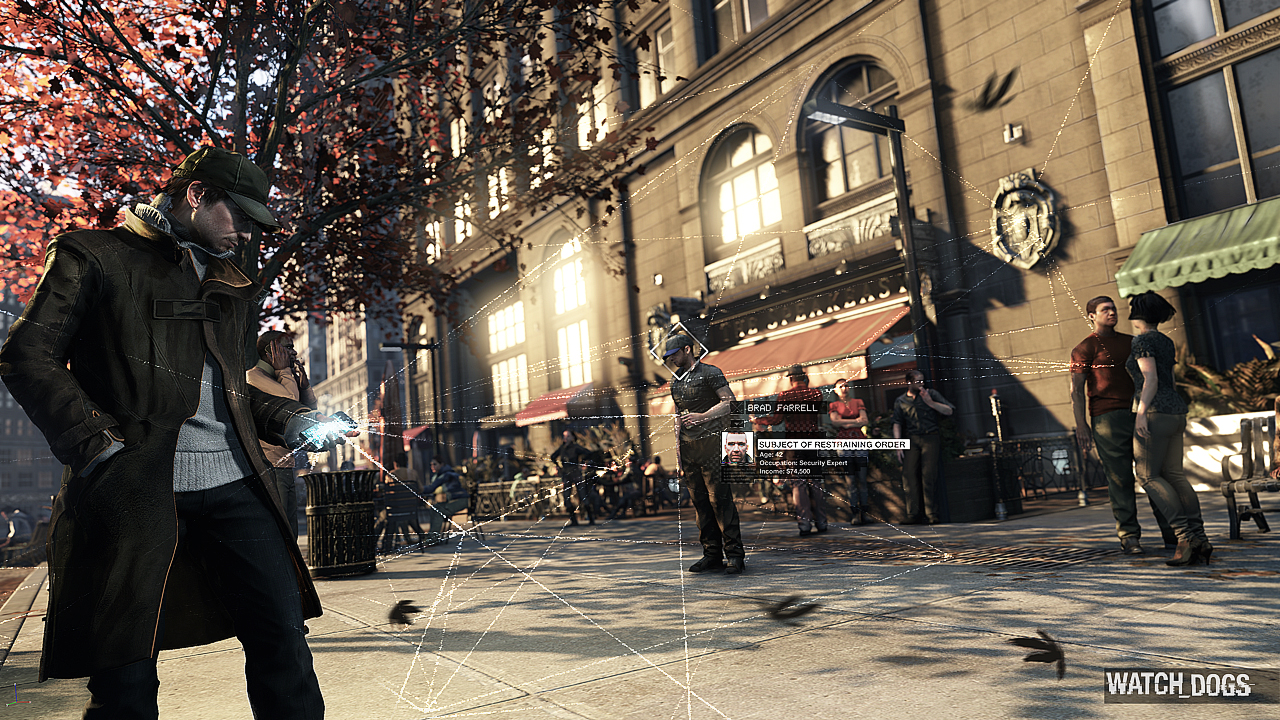 So! At the eve of the announcement for Watch_Dogs release on the PS4, Ubsoft sent out a wonderful press release. It details the game and the nature of the announcement for PS4, but it's not until the very last paragraph that I get a little excited. . . It looks like Watch_Dogs is coming to the Wii U! And I really can't think of a better fit for this game. Imagine having access to Aiden Pearces' cell phone on your GamePad at all times. The possibilities with this game centered around the use of technology and portable devices, just seems limitless with the use of the Wii Us GamePad!
Let's just hope it isn't squandered on a mindless port. . .
Full Press Release Below
UBISOFT®'S GROUNDBREAKING NEW TITLE
WATCH_DOGS™ TO DEBUT ON PLAYSTATION®4 COMPUTER ENTERTAINMENT SYSTEM AT LAUNCH
Ubisoft® Showcases Exclusive Live Demo at PlayStation® Meeting 2013
NEW YORK – February 20, 2013 – Today, following the announcement of the PlayStation®4 from Sony Computer Entertainment Inc. (SCE), Ubisoft® revealed that its highly anticipated open world action-adventure game, Watch_Dogs™, will be available for the launch of the new system.
As demonstrated onstage today at PlayStation Meeting 2013, Watch_Dogs' ambitious scope illustrates that Ubisoft is once again at the forefront of new technologies, giving freedom to development teams to create unprecedented entertainment experiences. Development of Watch_Dogs is being led by Ubisoft Montreal, with support from Ubisoft's Bucharest, Paris, Quebec and Reflections studios. Receiving more than 83 awards and nominations at E3 2012 where it was first announced, Watch_Dogs blends cutting-edge technologies and sophisticated game design into a realistic, living open world.
In Watch_Dogs, players will experience the realities of living in our fully connected society, where individuals and corporations are at risk of exposure by our ever-increasing reliance on networks and technology.
Players will assume the role of Aiden Pearce, a new type of vigilante who, with the help of his smartphone, will use his ability to hack into Chicago's central operating system (ctOS) and control almost every element of the city. Aiden will be able to tap into the city's omnipresent security cameras, download personal information to locate a target, control systems such as traffic lights or public transportation to stop a chase, and more. The city of Chicago is now the ultimate weapon.
"Ubisoft has a strong history of supporting new technologies with unique and creative offerings," said Yves Guillemot, chief executive officer, Ubisoft. "The power and capability of the PS4 allows the Watch_Dogs team to further push the boundaries of what was previously thought possible in interactive entertainment."
Watch_Dogs will be available on PS4 at launch, along with its release on the PlayStation®3 computer entertainment system, Xbox 360® video game and entertainment system from Microsoft, the Wii U™ system from Nintendo and Windows PC.
Stay connected to Watch_Dogs by visiting the official website: http://www.watchdogsgame.com,
Facebook page: https://www.facebook.com/watchdogsgame
and Twitter account: http://twitter.com/watchdogsgame