Update: 3/5/2012
---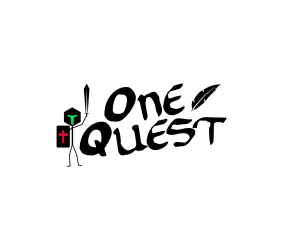 Hey Questers!
Looks like we missed our Friday Five update last week… SORRY! We'll make sure it's a good one this week! Promise!
We're going to try to have the News and QuestLog merged into 1 page very soon. This will eliminate the need to jump around looking for cool content.
We should have some Bios up by the end of the month.
And lastly, my fiance and I have finally began the planning stages for our wedding, which is less then 8 months away! As a result, my free time to work on the site is going to be even more limited. I will do my best ensure it does not impact my articles and comics… which are already a week behind… Y.Y
Thanks!!!
UPDATE 03-06-12 by Chris
Quest Log and News are merged! There are a few tweaks left to be made to sub-pages, but for at least all the posts are one one page now!