The New iPad Revealed!
---
Well Apple fans, It's here! Since the iPad 2, you had to wait an agonizing 361 days for it to be announced, and it'll be another 10 until you can own one! The new iPad was announced today in San Francisco at an invitation only event hosted by Apple.
There were several rumors circulating as to how the new tablet would look. Pictured below is a concept photo which excited fans with what appeared to be a rimless design which gave the effect you were holding an actual photograph: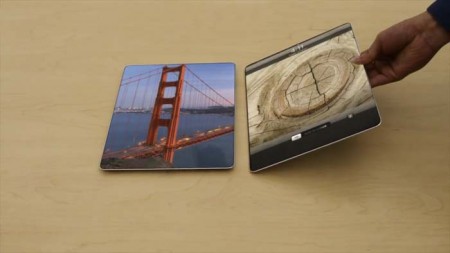 It doesn't look like this…
In fact Apple broke the common trend of making everything smaller and lighter with The new iPad. It will be slightly heavier, at 1.4 pounds, don't be scared! It will also be slightly thicker than its predecessors at 9.4mm. It looks just about the same as the iPad 2 on the exterior, however its whats on the inside that counts.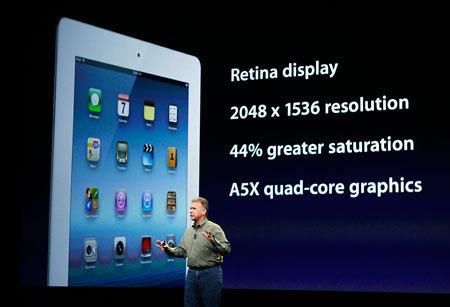 Full HD on its 2048×1536 resolution screen. Twice the resolution of the iPad 2
Faster processing power
4G internet connection(option)
5 megapixel camera
It's Resolutionary!

Pricing starts at a base $499 for the standard wi-fi model and $629, not including service plans, for the 4G capable models. So if you have the iPad1 or iPad2, and don't want to fall behind, you have 10 days to figure it out! This baby goes on sale March 17th!