Posted By
Drootin
on August 3, 2014 at 7:59 am in
The Week In Gaming
,
Video Games
T.W.I.G. 8/3/2014
---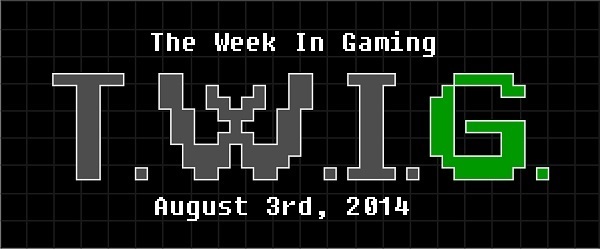 Weeeee'rrrreee baaaaaaccck! The slow summer news cycle has led me to stretch this to every other week, but we will be back to weekly soon, Gamescom is 2 weeks away so news should start back up in a significant way soon. So with all that said let's get to the news!
The News:
No Man's Sky will be coming to PC at some point and is just a timed exclusive to PS4. No exact word on when it will come to PC or if it will ever make its way to XboxOne.
Crytek has sold the rights to the Homefront franchise to Deep Silver. Deep Silver has said they will keep working on Homefront: The Revolution but no release window has been given.
EA has announced a new subscription based service called "EA Access" on the XboxOne. For either $4.99 per-month or $29.99 a year subscribers will get access to "The Vault" which will be free games with the first ones announced being FIFA 14, Peggle 2, Madden NFL 25, and Battlefield 4. You will also get a 10% discount on all digital content and 5 day early access to games. No date has been announced for the release of this service. Also Sony turned down having the service on the PSN as Sony did not believe the service offered good value to customers.
EA has delayed 2 games, Battlefield Hardline has been delayed until sometime in 2015 but will be released in the 2014 fiscal year so will be out by March 31st. Also Dragon Age: Inquisition has been delayed to November 18th.
LittleBigPlanet 3 is releasing on PS3 and PS4 on November 18th.
Disney Interactive has announced that Disney Infinity: Marvel Super Heroes will be releasing on September 23rd.
The new releases:
Ultra Street Fighter IV (8/5) – 360, PS3
The Swapper (8/5) – PS3, PS4, Vita
Sacred 3 (8/5) – 360, PC, PS3