Posted By
Drootin
on August 11, 2013 at 6:46 pm in
The Week In Gaming
T.W.I.G. 8/11/2013
---
Hello again and welcome back to another edition of The Week In Gaming. Its been an interesting news week in the lead-up to Gamescom where we are likely to hear some big news from Sony and Microsoft.
The News:
Volition & Deep Silver have announced a $1 Million version of Saints Row 4. Only 1 copy is supposedly available and its via GAME in the UK if it even actually exists and the list of bonuses is crazy. Here are just 3 of the things announced (aside from the special edition of the game for the platform of your choice): Plastic surgery of the buyer's choice, a Toyota Prius, and a trip on the Virgin Galactic. There are many more things included, check GAME's website for details.
Below, an indie rogue-like announced for XboxOne at Microsoft's E3 press conference, is a timed exclusive and it will be coming to PC and PS4 at a later date.
Arma 3 will be releasing on September 12th
It has been announced that in Pokemon X/Y some Pokemon will have a "Mega" evolution. There are only sketchy details on how these will work but there are new items called "Mega Stones" so I think we can put 2 & 2 together.
Sony has announced that you will not need to pay for Playstaion Plus to Stream or Share your games on PS4.
Sony has announced new expansions for both EverQuest and EverQuest 2. These are the 20th and 10th expansions respectively for the 2 games.
Microsoft has said that the game DVR feature will record games at 720p resolution and 30FPS. This strikes me as odd because I would imagine most games this generation will be 1080p and 60FPS. Also this feature will only be available to XboxLive Gold members.
Also this week Microsoft posted an "unboxing" video for the XboxOne and announced that all XboxOne's will ship with a headset. This is yet another flip-flop from Microsoft made from consumer feedback. Is this the right move? Probably, but why has it taken so much negative feedback for Microsoft to realize what people liked about the 360 in the first place?
For those hoping for a WiiU price drop after the dismal sales numbers from the last quarter it looks like you will have to wait. Nintendo has recently confirmed that they are selling the WiiU consoles at a loss and it is unlikely to take an even bigger loss right now just to get people to maybe buy the console.
A picture taken by members of the DotA 2 community while on tour of the Valve offices has appeared that seems to confirm that Left for Dead 3 is currently in devlopment.
The new releases:
Mario & Luigi Dream Team (8/11) – 3DS
Payday 2 (8/13) – PC, PS3, 360
DuckTales: Remastered (8/13) – PC, WiiU, PS3, 360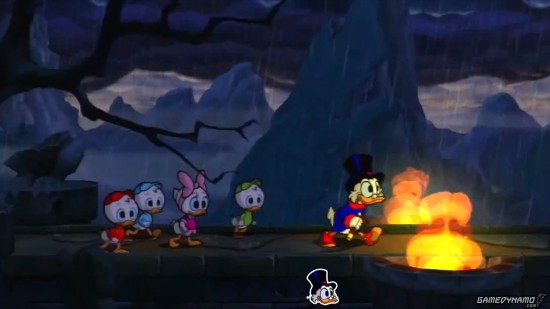 That's all for this week, I hope you are enjoying my weekly wrap-up each week, please let me know either here in the comments or on our Facebook page or on Twitter either @One_Quest or tweet me @Drootin_39. Also if you like watching fighting games and like betting fake money, check out saltybet.com. I just hear about this site from the Giant Bombcast this week and its fairly amusing.