Posted By
Drootin
on August 10, 2014 at 8:36 am in
The Week In Gaming
,
Video Games
T.W.I.G. 8/10/2014
---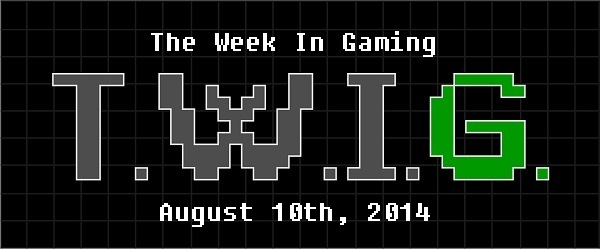 It's a beautiful start to a new week here in South Jersey so that of course means it's time again for The Week In Gaming! As we approach Gamescom at the end of this week some news has been leaking out so things are starting to get interesting in the world of gaming once again.
The News:
Sleeping Dogs looks to be the next gaming getting the HD treatment. A listing for Sleeping Dogs: Definitive Edition has appeared on Amazon for PS4, XboxOne, and PC. The game will release on October 14th and will also include all 24 pieces of DLC that released with the original game.
Activision has teased the relaunch of the Sierra brand coming at Gamescom. No word on what this would really mean but we will have to wait until the end of the week to find out.
Surgeon Simulator is coming to PS4 this Tuesday. The PS4 version will come with some sort of exclusive content that the developers have yet to say what it is.
Evolve has been delayed until February 2015. Take-Two and Turtle Rock stated that the delay was to make sure they could implement as much feedback from the betas as possible. Stinks that another game that looks really promising has been moved out of 2014, but if the game is better for the delay then we can't complain.
The last-gen version of Assassin's Creed has finally been confirmed. Once rumored to be called "Comet" The official name is now Assassin's Creed Rogue. You will be controlling a Templar as in the original rumors and you will be hunting assassins. The game will be set in 18th century North America and is completing the "North American Saga" that includes AC3 and AC4. The game will release on November 11th.
Capcom has announced they are going to remaster the original Resident Evil again. It will be releasing as a digital download in early 2015 for PC, PS3, PS4, 360, and XboxOne.
The new releases:
Disgaea 4: A Promise Revisited (8/12) – Vita
Hohokum (8/12) – PS3, PS4, Vita [DL]
Risen 3: Titan Lords (8/12) – PC