Posted By
Drootin
on April 20, 2014 at 9:53 am in
Featured
,
The Week In Gaming
,
Video Games
T.W.I.G. 4/20/2014
---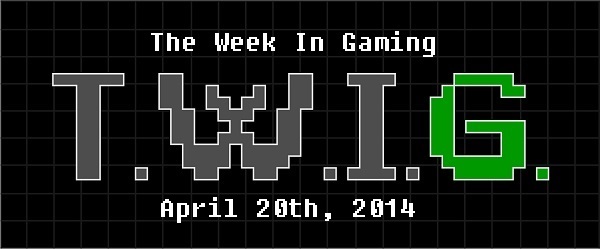 Happy Easter to all those who are celebrating today, and to everyone else have an awesome Sunday! Before we get to the news here's another reminder to please please please check out our Kickstarter, we'd really love to do podcasts and hosting them can get a little pricey so spread the word if you can!
The News:
Octodad: Dadliest Catch will be releasing on the PS4 on Tuesday 4/22. I've been looking forward to the PS4 release of this game for a few months now and am super excited to get this next wee.
With the March sales numbers out Sony has announced that 7 million PS4's have been purchased by consumers. Microsoft announced that 5 million XboxOne's have been sold to retailers but did not release the number of consoles purchased.
Naughty Dog is looking into discounting the PS4 remaster of The Last of Us for those who already own the PS3 verison. Still no official release date for the game yet but I will be holding on to my PS3 copy of the game now.
Final Fantasy 3 may be headed to PC soon. A listing has popped up on the German version of the ESRB for a PC version of the game but that is the only one so far. I'd imagine this would be a high-res version of the DS re-release of FF3 which would look really pretty. Keep an eye on the T.W.I.G. for more news as it comes.
Codemasters has posted a video to their YouTube page teasing an announcement of a new game this Tuesday with the tagline "Racing is coming". The rumors are that this will be a new game in the highly acclaimed Grid series. More on this in next week's T.W.I.G.
The new releases:
Dark Souls II (4/25) – PC
NES Remix 2 (4/25) – WiiU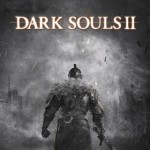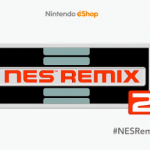 Thanks to everyone who visited our table at the South Jersey Geekfest yesterday we had a blast and were super excited by the turnout! We will be contacting the winner of the Marvel fleece blanket on either Facebook or Twitter soon so keep an eye on your inboxes. And a very special thanks to the people who were responsible for running the Geekfest, we look forward to doing more of them!
https://www.kickstarter.com/projects/454312795/one-quest-podcasts?ref=card