Posted By
Drootin
on March 30, 2014 at 12:00 pm in
The Week In Gaming
,
Video Games
T.W.I.G. 3/30/2014
---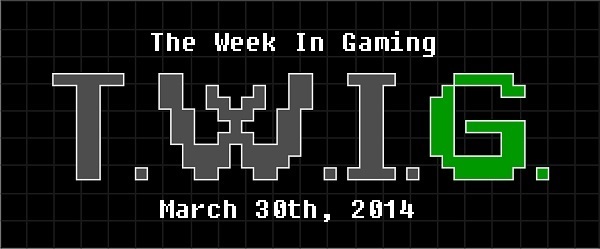 March is coming to a close, but there's still time for one more look back at The Week In Gaming for the month, so lets take a look!
The News:
The Last of Us will be getting a re-release on the PS4 this summer. No exact date or price has been confirmed yet but it will be releasing on both disc and digital download. The re-release will also include the Left Behind DLC. We will keep you updated when more news comes down the line.
Two different Assassin's Creed games will be releasing this fall. Assassin's Creed Unity will be released on the PS4, XboxOne, and PC while Assassin's Creed Comet will be releasing on PS3 and 360. No word on if AC:Comet will be coming to PC or if any version will be coming to the WiiU. AC: Unity has been confirmed to take place in France during the French Revolution and rumors have it that Comet will be taking place in North America and you may be playing as a Templar.
Sega has confirmed that there will be a Legend of Zelda crossover in Sonic Lost World. Sonic will be decked out in Link's iconic green cap and tunic and Link, along with many other LoZ characters will be making appearances in "Legend of Zelda Zone" in the game.
Alien: Isolation has been given an official release date of October 7th for PS3, PS4, 360, XB1, and PC.
The new releases:
Age of Wonders III (3/31) – PC
MLB 14: The Show (4/1) – PS3, Vita
Ragnarok Odyssey Ace (4/1) – PS3, Vita
The Elder Scrolls Online (4/4) – PC