Posted By
Drootin
on March 16, 2014 at 9:29 am in
The Week In Gaming
,
Video Games
T.W.I.G. 3/16/2014
---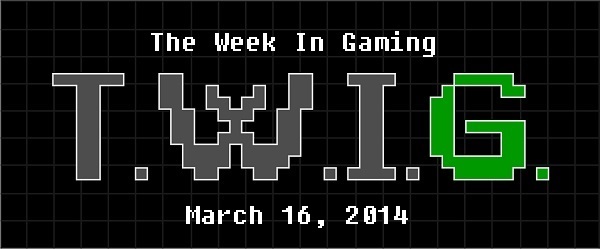 And we're back! After a week off from TWIG due to going on a SUPER long trip to Rochester to watch the Philadelphia Wings play I'm back with all of the big news of the week from the world of gaming! GDC is this coming week so news has been a little slow leading into it, but let's take a look at what news we do have.
The News:
The PS4 version of MLB 14: The Show will be releasing on May 6th, about 1 month after the PS3 and Vita versions. The PS4 version was pushed back to make sure it had all of the features that the PS3 version would have.
The Witcher 3 has been delayed until February 2015.
Watch Dogs has gotten an official release date of May 27th. That is for the 360, PC, PS3, & PS4 versions of the game. The WiiU version still does not have a release date.
The new releases:
Metal Gear Solid V: Ground Zeroes (3/18) – 360, PS3, PS4, XB1
Final Fantasy X/X-2 HD (3/18) – PS3
Final Fantasy X HD (3/18) – Vita
Yaiba: Ninja Gaiden Z (3/18) – 360, PC, PS3
Infamous: Second Son (3/21) – PS4