Posted By
Drootin
on November 9, 2014 at 10:22 am in
The Week In Gaming
,
Video Games
T.W.I.G. 11/9/2014
---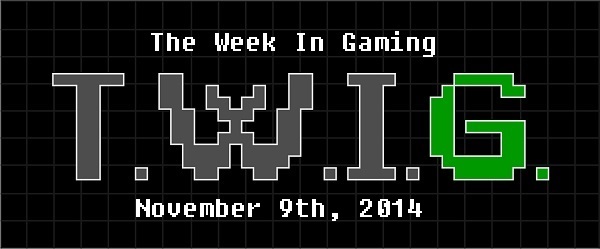 Well, look at this I've managed to remember to actually complete the TWIG 2 weeks in a row!!!! There's been PLENTY of news to get caught up on so let's jump right in!
The News:
Lets start with the Blizzcon news: 1st, Blizzard has announced a new game called Overwatch, it hopes to be a very accessible class-based shooter with very Pixar like visuals. Beta sign-ups are live at us.battle.net/overwatch. 2nd, they have unveiled a trailer for the 3rd part of StarCraft II, titled Legacy of the Void, the game focuses on the Protoss faction. 3rd, the first "expansion" for Hearthstone is coming in December. It will add 120 new cards, a new minion type of "Mech", and a spectator mode.
A new Tony Hawk game is coming to consoles and mobile sometime in 2015. No further details are currently available.
CD Projekt Red has announced that there will be 16 FREE packs of DLC for The Witcher 3: Wild Hunt. These packs will include character customization items and all new quests to complete. The plan is to release new DLC every week after the game releases on February 24th.
Nintendo has finally confirmed that The Legend of Zelda: Majora's Mask is being remade for the 3DS. It will be releasing in the Spring of 2015.
The PS4, XboxOne, and PC versions of Grand Theft Auto V will include a 1st-person mode. Also the PC version will support 4K resoluton.
The new releases:
Assassin's Creed: Unity (11/11) – PC, PS4, XB1
Assassin's Creed: Rogue (11/11) – 360, PS3
Halo: The Master Chief Collection (11/11) – XB1
Sonic Boom: Shattered Crystal (11/11) – 3DS
Sonic Boom: Rise of Lyric (11/11) – WiiU
Lego Batman 3: Beyond Gotham (11/11) – 360, 3DS, PC, PS3, PS4, Vita, WiiU, XB1
Pro Evolution Soccer 2015 (11/11) – PS3, PS4
Valkyria Chronicles (11/11) – PC
Tales of Hearts R (11/11) – Vita