Posted By
Drootin
on January 13, 2014 at 5:45 am in
The Week In Gaming
,
Video Games
T.W.I.G. 1/12/2014
---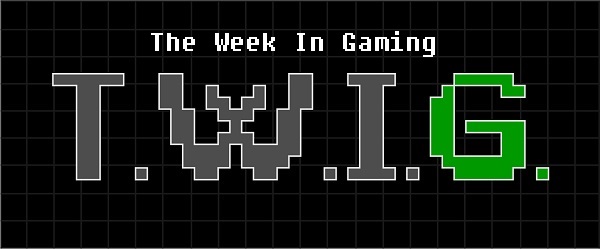 Its Sunday so that means it is once again time for The Week in Gaming here on One-Quest! Its actually been a relatively busy week so there's more than like 2 pieces of news! Let's take a look. (Sorry for the late post, I had it all laid out and forgot to actually publish it!)
The News:
Sony announced at CES that their game streaming service will be called PlayStation Now and it is set to go into beta next month and they hope to make it fully available this summer. No word yet on pricing or if it will be included with PS+.
King Dedede is returning to Super Smash Bros. for WiiU & 3DS.
Respawn has announced that Titanfall will be 6v6. While that sounds a little disappointing that number just refers to the human players and they have said that with the AI and Titans there will be closer to 50 players in all on the maps.
Sega has officially announced Alien: Isolation their next game in the Alien franchise. Players will be controlling Amanda Ripley, daughter of Sigourney Weaver's character Ellen Ripley, in the game which will have more of a survival-horror feel than Colonial Marines. The game will be releasing at the end of this year for PC, PS3, PS4, XboxOne, and 360.
Nintendo has announced that Yoshi's New Island will be releasing on March 14th for the 3DS.
And lastly this isn't exactly gaming news but it does have a gaming connection. WWE has announced the WWE Network, a new subscription based service that will include all the Pay Per Views, including Wrestlemania, exclusive live content, and on demand content for $10 a month. It is coming out on February 24th and will be available for PS3, PS4, 360, PC, iOS, Android, and Kindle Fire devices.
The new releases:
Only 1 new release of note this week:
Assassin's Creed Liberation HD (1/14) – PC, PS3