Posted By
Drootin
on October 13, 2013 at 11:00 am in
The Week In Gaming
T.W.I.G. 10/13/13
---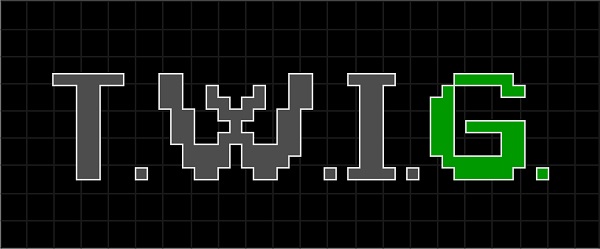 Good Sunday (or whatever day you happen to be reading this) to you all and welcome to yet another edition of our weekly gaming news post. Also a happy (slightly belated) 1st wedding anniversary to our very own Eric & Audra! With that said, let's go to the news.
The News:
The now defunct THQ has filed a multi-million dollar lawsuit against EA and the UFC claiming that EA used inside knowledge of THQ's financial struggles to get the UFC to back out of their deal with THQ and give the license to EA. THQ claims that EA became aware of this information when attempting to acquire the struggling company and then fed that information to the UFC.
The WiiU version of Assassin's Creed IV: Black Flag will not be getting any of the planned DLC.
Indie platformer Dustforce will be coming to Xbox360, PS3, and Vita in January. I was fortunate to pick up this game in one of the Humble Bundles for Steam and must say it is a very enjoyable fast-paced platformer. I highly recommend this game either on Steam for PC or when it comes out for the consoles.
Square announced that they are bringing many games to mobile devices. They have said that they will be bringing Dragon Quest 1 through 8 and adding Final Fantasy 6 to the list of Final Fantasy games that are available on iOS and Android devices.
The new releases:
It's an ugly week for new releases this week.
Skylanders: Swap Force (10/13) – 360, PS3, 3DS, Wii, WiiU
Valhalla Knights 3 (10/15) – Vita