Some Movie News
---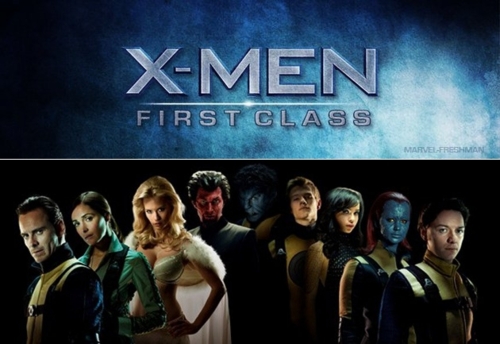 I love a good nerd movie, but I rarely write about them. The movie news circuit moves so fast that by the time I get to it, it's old news. But alas, I feel the need to hand out a bit of info on some really cool movies.
Firstly we have an actual release day for… X-Men: First Class 2! I don't know if that's the official title or not, god I hope not, but who knows. It's scheduled to hit theaters on July 14th, 2014. Why so long? Jennifer Lawrence is pretty popular, and Lionsgate wanted her for the Hunger Games sequel, Catching Fire. Fox nicely let her go into production on Catching Fire first, and will begin production on First Class 2 sometime in early 2013.
Some other noted movie release dates from Fox are Dawn of the Plant of the Apes coming May 23, 2014; and Percy Jackson: Sea of Monster on August 16, 2013. I haven't seen either of the originals, but I was interested. So this will give me the incentive to get off my lazy bum and check them out.
Lastly, we have good news on the end of Marvel Studios! For whatever reason Thor 2 was moved up a week to… November 8th, 2013! It's still forever away, but it's better then never! Let us know about any other movies you're looking forward to in the comments below.