Semi-Homemade Zelda Triforce Cookies
---
Check out this super simple tutorial for these tasty nerdy treats!
My office likes to decorate cubicles for Birthdays. However, my department likes to go beyond the simple balloons and streamers. Even going so far as building a fort out of paper boxes and their lids. It was decided that the most recent Birthday was going to incorporate the new fad of Post-it wall art. And since we knew the girl was into The Legend of Zelda, it wasn't difficult to decide on Link as the centerpiece.
I cannot take credit for the creation of the Post-it wall art, which can be seen further down in this post, but I did whip together some pretty sweet (literally!) triforce cookies, which didn't end up taking all night to do.
1. Ingredients.
> Package of pre-made sugar cookies (already cut into squares)
> Can of yellow point and shoot icing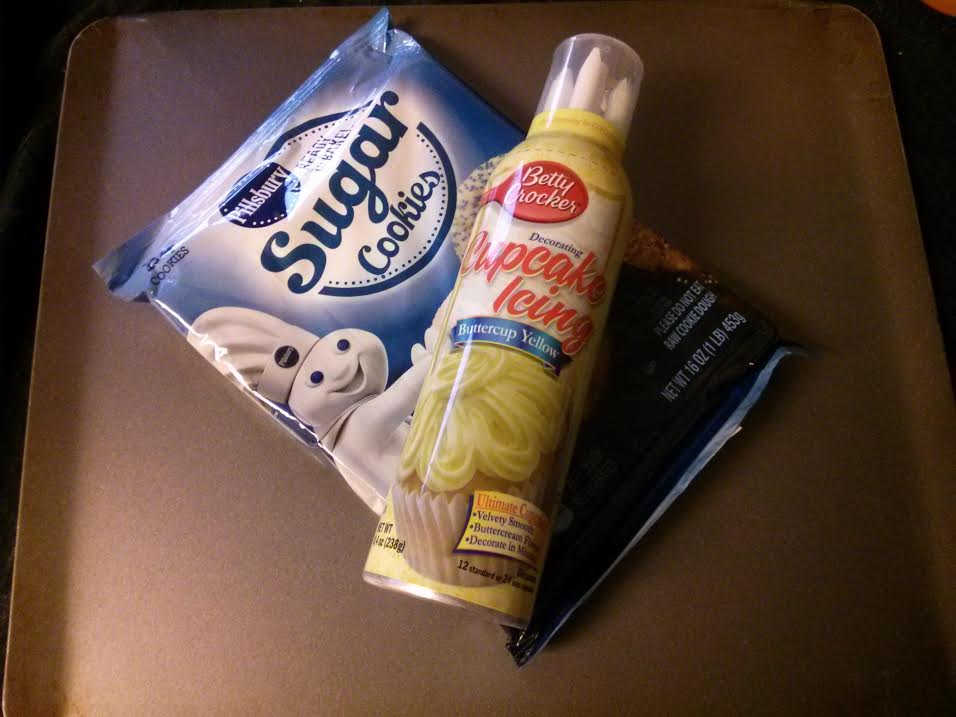 2. Remove sugar cookies from package and begin to mold squares into triangles.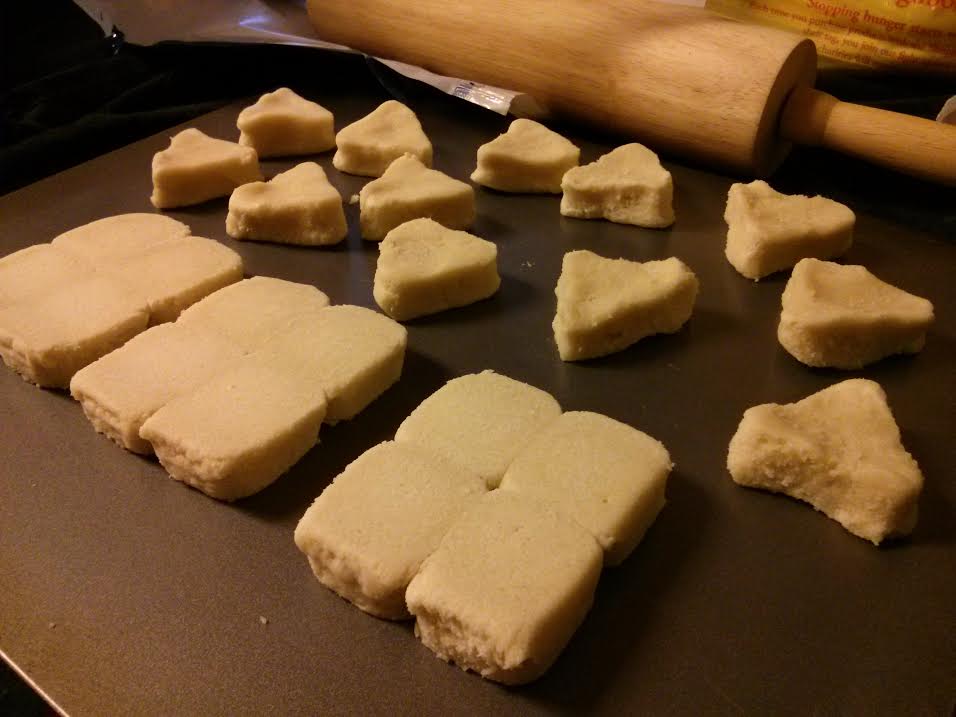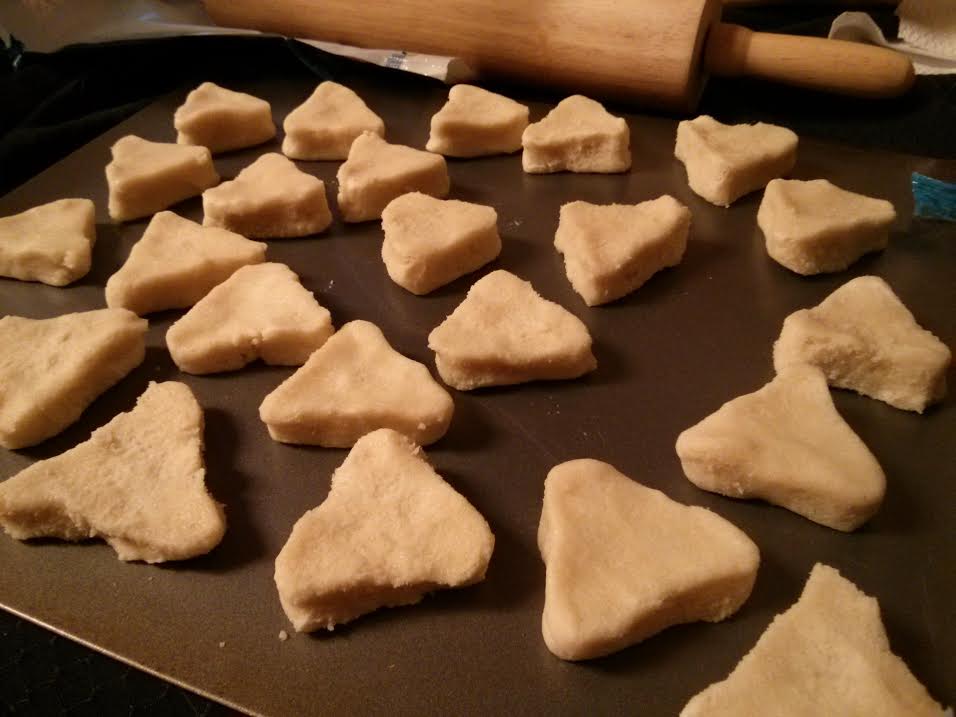 3. Place triangle cookies onto cookie sheet and flatten a little.
(Note: If you don't flatten, the cookies will have trouble holding the triangle shape while they bake.)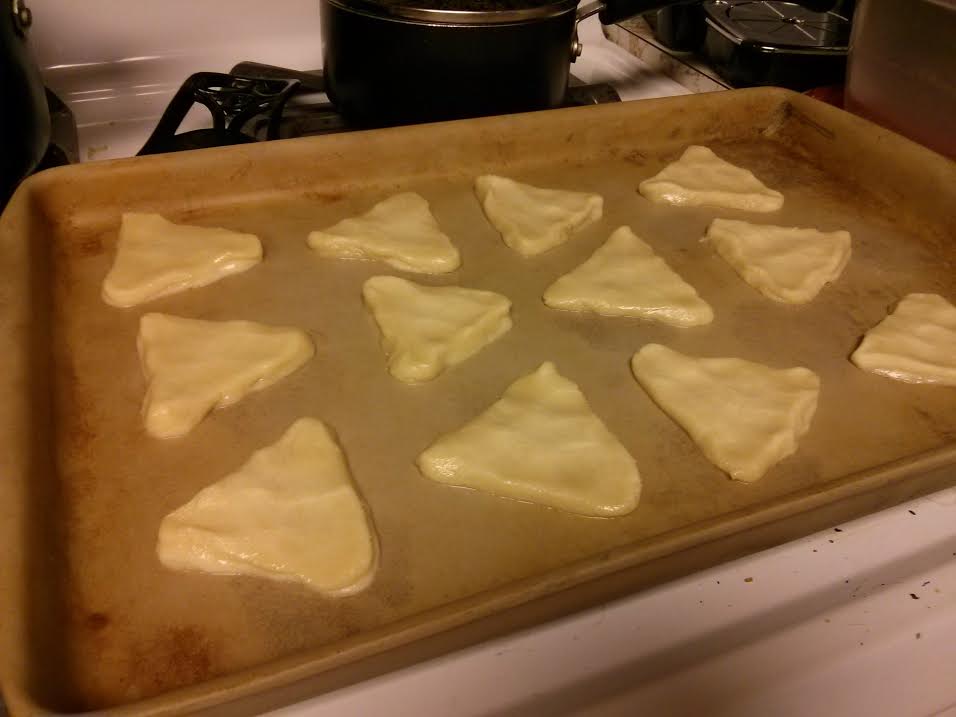 4. Bake cookies according to sugar cookie package. Shorten the recommended time by a few minutes due to the flattening of the cookie. And then allow cookies to cool.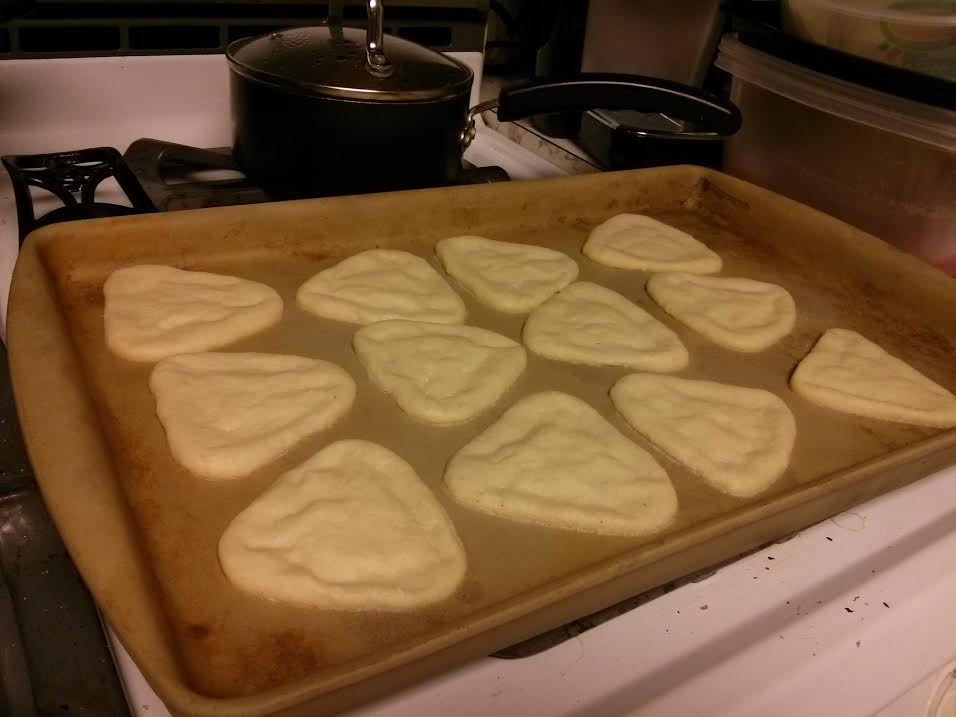 5. Once cooled, take the can of point and shoot icing and etch the outside of the triforce design on each cookie.
(You could always pick up an additional can of point and shoot black icing and use it as the outline. It might help to make the design stand out a little more.)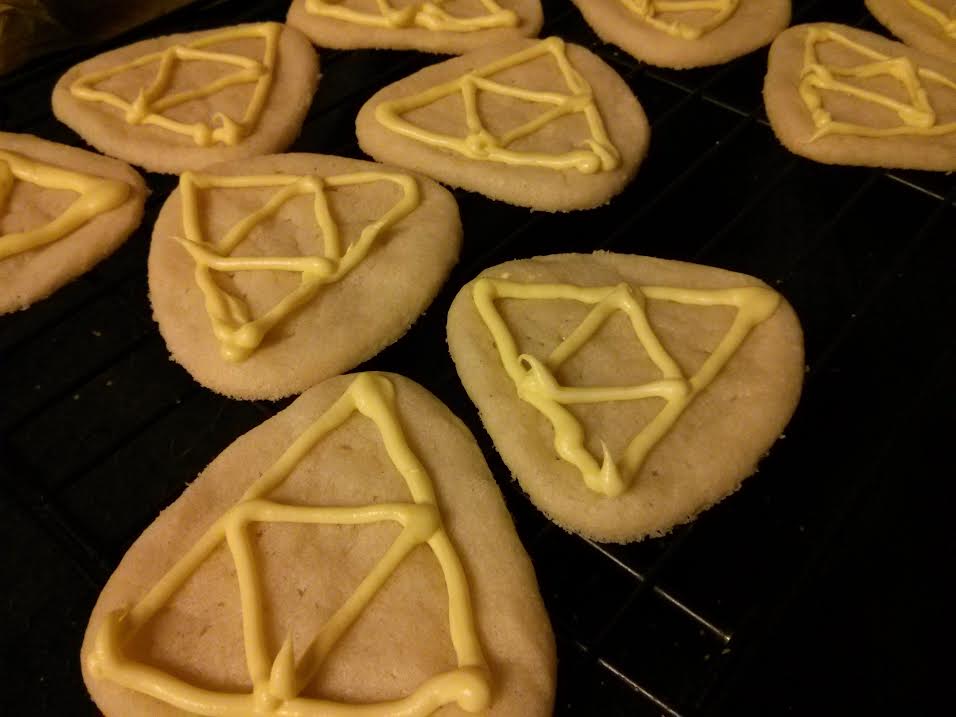 6. Next, fill in the 3 triangles on each cookie with icing.
(I went with a zig-zag design to conserve on icing, just to make sure there was enough to cover each cookie.)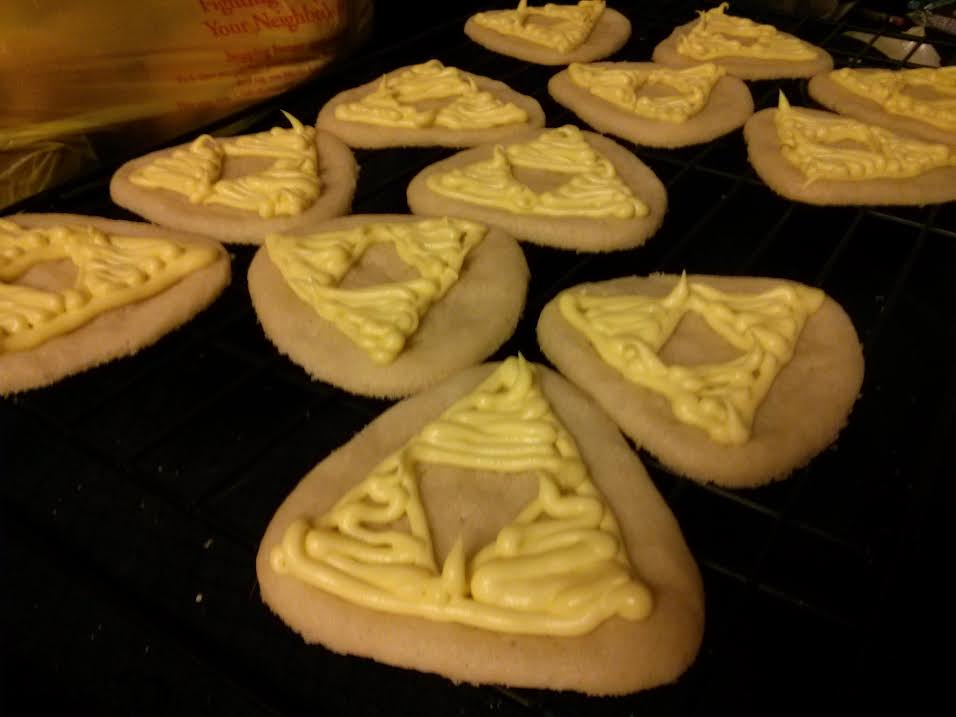 And voila! Super simple Triforce sugar cookies!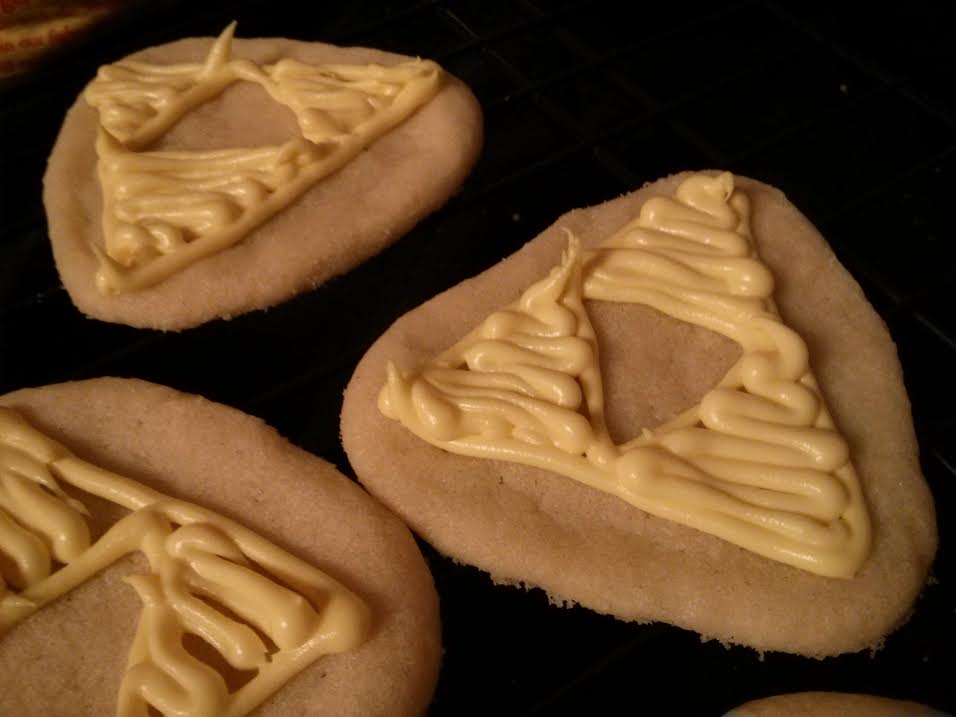 Also, the Link Post-it wall art, compliments of Rachel from work: