Posted By
Chris
on February 28, 2014 at 11:11 am in
Television
Pokemon Coming To Netflix
---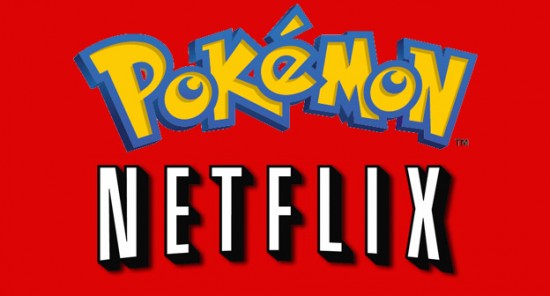 Yeah, you totally read that correctly, at long last Pokemon will be streaming on Netflix. Well in certain places anyway, luckily the US is one of those places.
So here's the actual scoop, starting tomorrow, March 1, 2014 the very first season of Pokemon that aired between 1997 and 1999 will be available in the US, Canada, Ireland, and the UK for Netflix streaming subscribers. Many of fans will remember this as the Indigo League years that were most formative for young Ash Ketchum and his friends. Now that's not the only thing we're getting, the 14th season from 2010, Pokemon Black & White will be available for all Netflix territories along with the Black & White movies, Pokemon The Movie: Black – Victini and Reshiram and Pokemon The Movie: White – Victini and Zekrom both of which released in 2011.
While that's not even a fraction of the series, it's a great start and we can only hope that Netflix and the Pokemon Company will continue this wonderful relationship and bring us more of the early adventures of Pokemon.
Also for those of you doing the math, yes we're all really that old now. Pokemon is almost a legal adult, and Ash should be in his late 20's by now. But who cares, it was fun to watch when we were all younger, and it's sure to bring back some nostalgia, and maybe in a few tears. Go watch Pikachu's Goodbye and Bye Bye Butterfree tomorrow and try to keep an dry eye.
As a side note, while googling to verify I got those episode titles right (Which I did!), typing the word 'Bye' resulted in the first suggestion being Bye Bye Butterfree. Either that's a popular search or Google has been reading minds again.