One-Quest Wrestling Report #1
---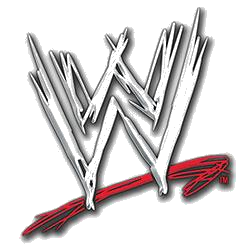 So, it's a week later than I said it would be but here it finally is, the start of the One-Quest Wrestling Report (the name is a work in progress, if you have any suggestions leave them in the comments here or on Facebook!). 
I will start with the one thing I think WWE is really doing right now, the John Cena-Bray Wyatt feud. Bray is the perfect counter to John Cena, he's not some super muscle-bound meathead, he might be the best talker in the company now, and has gotten the crowd completely on his side. I'm hoping Bray finally break John Cena's winning streak in Last Man Standing matches.
So Daniel Bryan is still the WWE World Heavyweight champion after this week's RAW. He did not do as Stephanie McMahon-Helmsley asked and surrender the title to her, nor did she strip him of the title. In the confrontation on RAW Bryan also seemed a little selfish in saying that the "WWE Universe" deserves to have a fighting champion defending the titles each week but still didn't relinquish his title. I don't know if making Bryan look a bit selfish was done on purpose and maybe start of a heel turn or was this just something I'm reading more into than was really there.
I do not get the Adam Rose-Jack Swagger feud. Honestly, I don't get Adam Rose, I'm not a fan of his gimmick so far. And to be honest I'd much rather see Jack Swagger in a feud with Rusev. Zeb Coulter is already pretty popular with the fans and the "We the people" chant is popular with the crowds so they wouldn't even have to change anything with either character to get them over as the babyface in a feud with Rusev. And it would have made SO much more sense for The Real American Jack Swagger to make the save for Zack Ryder on Monday than Big E.
Hunico is doing a much better job with the Sin Cara character than Mystico ever did. Who knows what would have happened if Mystico could have stayed healthy, but for now it looks like WWE made a good choice by letting him go and moving the character to Hunico.
It's pretty bad that the best wrestler in the Los Matadores-3 Man Band feud is El Torito. This whole feud is such a waste of time.
Damien Sandow has had one of the hardest falls I've ever seen. He won Money In The Bank and looked to be in line for his first top-tier title but lost to John Cena when he cashed in. Since then he's been pushed to full on jobber status and now is in a weird "identity crisis" gimmick where he's wrestled as Magneto, Sherlock Holmes, and a rapper nammed D-Sizzle. It's terribile and a waste of talent, he must have pissed someone high up REAL badly.
I was originally completely behind the idea of pairing up Cesaro with Paul Heyman but the crowd now seems to be confused as how they should feel. Cesaro and the Cesaro Swing are way over with the crowd, and Paul Heyman can be over but he keeps playing a heel role and talking about how Brock Lesnar ended The Undertaker's WrestleMania winning streak. We will see how things play out with these two, if Daniel Bryan is out for an extended period of time and does relinquish the WWE World Heavyweight Title I think Cesaro will be near the top of the list of contenders for the vacant title.
I'm looking forward to NXT Takeover. The NXT shows have been as good if not better than most RAWs or Smack Downs in recent weeks and all 3 titles are up for grabs on Takeover so things should be very interesting.
That brings me to the competition of WWE, TNA. TNA has been awful. I haven't even bothered to watch because NXT has been vastly superior to TNA. I just checked the results of last week's Impact, there was like 20 minutes of wrestling on the 2 hour show. While over on NXT there was also about 20 minutes of wrestling, but NXT is only a 1 hour show.
So that all pretty much sums up my observations of the week (and then some) in the world of professional wrestling. That just leaves one thing, my predictions for tomorrow night's Payback Pay-Per-View!

El Torito will easily defeat Hornswoggle on the Payback Pre-show.
 The Shield will defeat Evolution. Roman Reigns will be the one to the the final pinfall on HHH.
 Bray Wyatt will defeat John Cena after hitting Sister Abigail somewhere outside of the ring.
 Bad News Barrett retains the Intercontinental Title after hitting the Bull Hammer on RVD.
 Cesaro wins the United States Title after a big swing-Neutralizer combo on Sheamus.
 Paige will retain the Diva's title in her match with Alicia Fox. I'll say she locks in the Scorpion Crosslock for the win.
Rusev will defeat Big E
And I think Daniel Bryan will finally give up the WWE Championship.