Ninteno WiiU Event Liveblog
---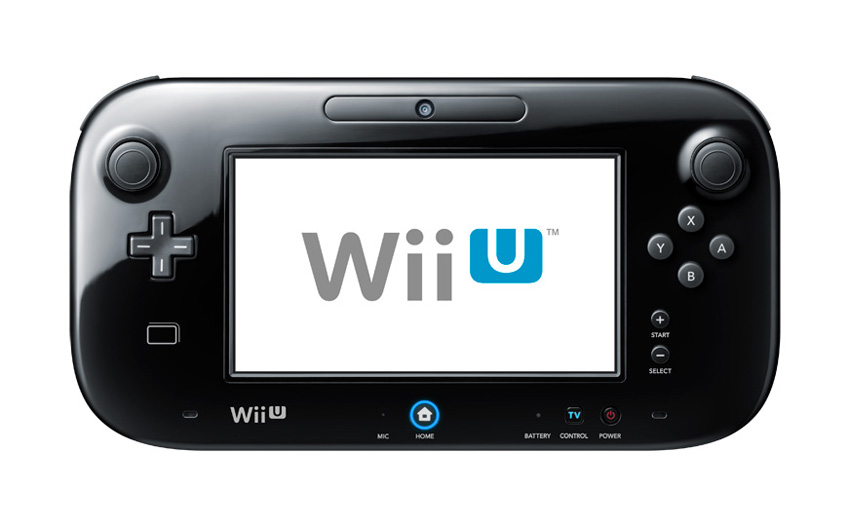 The day is finally upon us! Nintento will be holding an event for the WiiU in New Cork city at 10am EST, and we'll be live blogging the event! You can also live stream the event at the page.
We'll update as soon as the event starts!
11:07am by Eric
Well, I'm excited overall. While nothing insane was shown off, I feel like the price is right and offerings are excellent.
I am definitely excited for NintendoTVii, it takes all of the streaming services and compiles them into one program, with a few interesting features.
Even thought about 20 minutes was spent on games, I feel like they were lacking. NintendoLand is a great successor to WiiSports, but I don't think we need to keep seeing it at shows. Activision has some cool announcements, but nothing that get me jumping out of my seat. And Bayonetta2 is great and all, but I don't see anyone buying a WiiU just to play this game. . .
Still, I'm sold. Now, if you'll excuse me, I need to go preorder my WiiU Deluxe!
10:57am by Eric
And that's the show!
10:55am by Eric
50 Games from November 18th to March 2013!
10:50am by Eric
One person playing the game entirely on the GamePad while the other uses the TV screen.
10:50am by Eric
Live Demo if Black Ops 2. It looks beauitiful on WiiU!
10:48am by Eric
COD: Black Ops 2 coming to WiiU!
10:47am by Eric
and Skylanders Giants! So pumped!
10:46am by Eric
Transformers Prime the game! This looks awesome!
10:46am by Eric
007 Legends!
10:44am by Eric
SKYLANDERS!?
10:42am by Eric
Actiuvision? Could this be Call of Duty on WiiU?!
10:42am by Shahid
MONSTER HUNTER 3 ULTIMATE! With simultaneous progress between Wii U and 3DS! Sorry…personal favorite here. I soiled myself.
10:42am by Eric
Monster Hunter 3 Ultimate coming to WiiU and 3DS next year!
10:41am by Eric
The Wonderful 101 – looks like an insane action game by Platinum Games.
10:40am by Eric
WiiU Exclusive!
10:39am by Eric
Bayonetta 2 announcement! Coming to WiiU!
10:39am by Shahid
Oh man Bayonetta 2 announced for the Wii U
10:35am by Shahid
Wow great addition for sports fans. Watch the game on the TV while checking out player stats and statistics via the game controller.
10:35am by Eric
Same thing with sports, bu the GamePad shows stats from other games on the left, and moments from the game being watched on the right.
10:35am by Eric
Viewer can then take polls, tweet, and even scroll back to see if they missed anything from the show! All on the GamePad! Really awesome feature!
10:34am by Eric
NintendoTVii captures moments from the shows/movies and displays them on the GamePad.
10:33am by Shahid
Built in remote to get to your favorite TV shows!
10:32am by Eric
Everything is based on your own subscriptions. Don't have Netflix, no Netflix then.
10:31am by Eric
Sports show off game stats instead of channels. Touch stats to jump to that game.
10:31am by Eric
All streaming sources are integrated into one program, as opposed to leaving Netflix to login to Hulu+ on other consoles.
10:30am by Shahid
Pretty impressed with the Nintendo TVii interface. Smooth navigation for all your favorite shows, sports, etc with the ability to personalize your Nintendo TVii experience. Record on your DVR or stream live from sources like Netflix, Amazon, or Hulu Plus!
10:29am by Eric
You can check show casts and IMDB from NintendoTVii.
10:27am by Eric
GamePad acts as the a new Universal Remote of sorts, for NintendoTVii
10:26am by Shahid
Nintendo TVii! I'm all over it. If it's as great as it looks it'll trump all the media sources provided by all game consoles to date.
10:26am by Eric
Now a live demo of NintendoTVii.
10:25am by Eric
Interactive options on the GamePad while you watch TVii
10:25am by Eric
Create profiles to save favorite shows for different family members.
10:24am by Eric
Netflix, Hulu, Amazon, Tivo, Cable, OnDemand all available on Nintendo TVii.
10:23am by Eric
NintendoTVii – Entertainment for the WiiU
10:20am by Shahid
Finally, a Mario game that offers some challenge for the more hardcore gamers >o> my e-peen has a chance to grow with the Wii U!
10:19am by Eric
GamePad can create platforms to make levels easier to complete.
10:18am by Eric
New Super Mario Bros U will feature an interconnected world, similar to Super Mario World.
10:16am by Eric
Player on GamePad uses the controllers motion to aim.
10:15am by Eric
You can play the game alone, or cooperatively.
10:14am by Eric
Players work cooperatively to battle enemies in Metroid Blast.
10:13am by Eric
GamePas is controlling a ship, main screen controlling a Mii-Samus.
10:12am by Eric
WiiU is backward compatible with most Wii games!
10:11am by Eric
NintendoLand demo on display. Showing off the Metroid level.
10:10am by Eric
Big questions out of the way, time for games!
10:09am by Eric
Costs: 9 for Basic Set, 9 for Delux Set.
10:09am by Eric
Nintendo doesn't want anyone buying controllers they already have.
10:08am by Eric
No Wii-Motes being sold with the console.
10:08am by Eric
Delux – 32GB, Everything included in the Basic Set, Nintendo Land, GamePad Charging station, and console stands.
10:07am by Eric
Basic – 8GB, Wii U, GamePad, AC adapter, Sensor Bar, and HDMI cable
10:06am by Eric
2 Different pricing models.
10:05am by Eric
WiiU Launch date November 18, 2012!!!!
10:04am by Eric
"This is a day many of us have been looking forward to for a while!" – Reggie
10:03am by Eric
Reggie Fils-Amie taking the stage!
10:02am by Eric
This is more exciting then waiting for the Diablo III servers to go live. :p
09:54am by Eric
Less then 10 minutes to go! So excited!!! ^_^