Posted By
Eric
on July 1, 2012 at 6:58 pm in
Video Games
Ni no Kuni – Wizards Edition Coming to America
---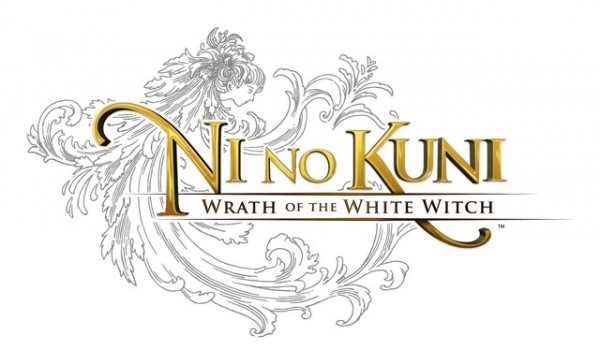 Ni No Kuni is one of those games that I just don't care what it's about or how it plays, all I know is I want it more than anything! Why? It's created by Hayao Miyazaki's Studio Ghibli, and RPG legends, Level 5. This is the dream team!
Now sure the game is exciting, but what we're really stoked about is the Wizard's Edition. In the game the hero, Oliver, is given a book of spells. It was announced that this book would be recreated for the Japanese audience, but there was no word on it reaching US players hands… until now! Namco Bandai has released details on the collectible Wizard's Edition! The Wizards Edition comes with a replica of the spell book used in game, a Drippy plush, and 2 DLC familiars to toughen up your team. The price tag may seem a little steep at $100, however the book is hardcover with over 300 pages of awesome content! I think it's well worth it!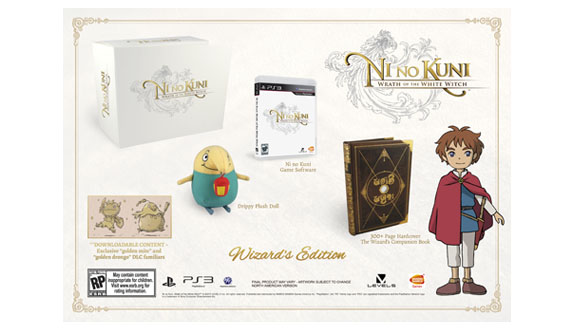 The game follows a 13 year old boy, Oliver, who is in search of his recently deceased mother with the help of his fairy/sentimental stuffed doll, Drippy, in the land of Ni no Kuni. It sounds like a really deep plot, but I'd expect nothing less when the story was written by Studio Ghibli. Their involvement doesn't just stop at with the story, however. Studio Ghibli is also behind the character designs, concept art, and all of the cut scenes! Level 5 has handled all of the game assets, and gameplay, and they've done an amazing job of carrying over the hand drawn look from Studio Ghibli to the 3D polygons used in game.
The Ni no Kuni: Wrath of the White Witch – Wizards Edition will hit stores along with the standard edition of the game on January 25th, in Europe and Australia. Those of us in the US will have to order it from Namco Bandai's online shop. I plan on getting one, how about you?