Posted By
Chris
on November 12, 2013 at 1:25 pm in
Comic Books
New Marvel Teaser – MORTAL
---
So Marvel hasn't let up on teasers for new books yet! And the newest one certainly got my interest piqued upon reading it.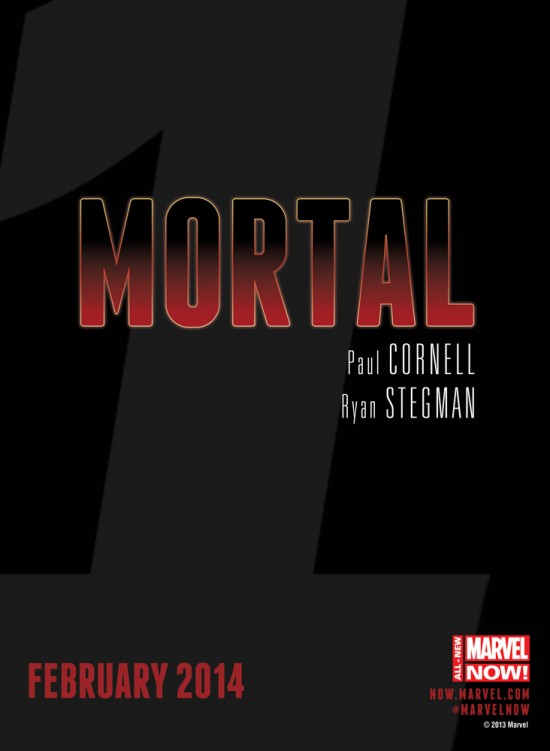 So there's going to be a book about a Mortal character, and it's going to be written by Paul Cornell? I don't know about you but I'm thinking this just might have to do with Wolverine. The current story arc of Paul Cornell's Wolverine run has to do with Logan losing his healing factor, thus making him essentially mortal. It's been speculated that Marvel is going to be killing off the popular mutant in 2014. So this could be the beginning of the end of Logan, at least as much as comic book can ever end a character.
The thing that made me take the most notice was the artist listed on the teaser, Ryan Stegman. Many of you probably know that he's one of the rotating artists currently working on Superior Spider-Man, so does this mean he'll be leaving the rotation soon? I for one hope not!
Let us know what your thoughts are on this teaser in the comments below!