Posted By
Eric
on April 24, 2013 at 2:41 pm in
Quest Log
,
Video Games
Microsoft teases Next-Gen Xbox announcement!
---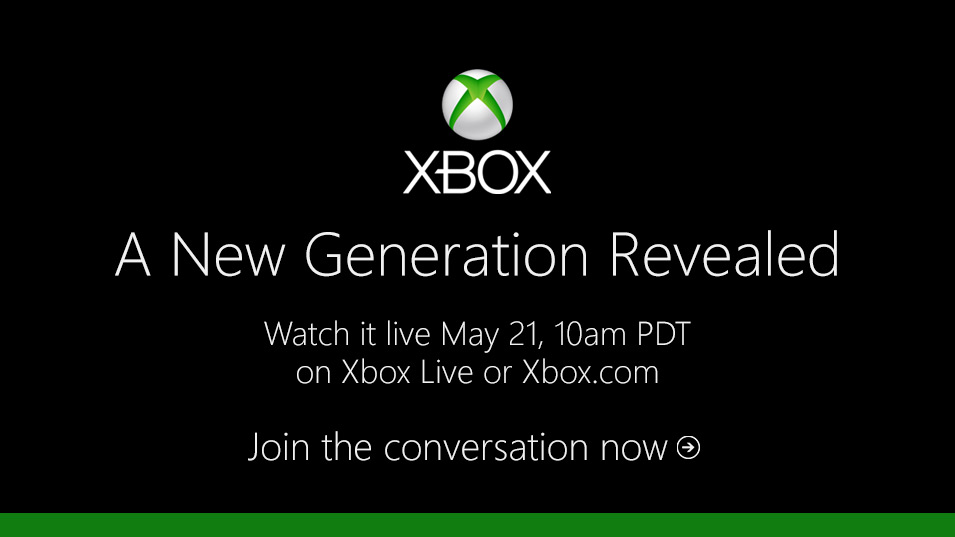 Whelp, we all knew it was coming sooner or later.
Microsoft has revealed that they will announce the Next Generation of Xbox on May 21st, 2013.
It's only 19 days before E3 kicks off. Looks like they're trying to muster the hype and avoid being overshadowed by other companies during the major industry event. But is it too close to E3?
If you think about it, Sony gave us an ample tease in February. It was just enough to satisfy, but still not enough to fill us up. Take into account the 4 month wait until E3 for more info, and you have yourself a nice "tease and please" release schedule. Microsoft is going the same route, by only giving us a "taste" of whats to come while saving the bulk of the information for E3, in a much shorter timeline. I just seems. . . rushed? If you're going to wait this long, you may as well "steal the show" and wow the E3 audience. Instead MS will be on level ground with the other hardware publishers going into the event.
I feel like the timing is off. Regardless, we'll be there and we'll liveblog the entire event! ^_^