Posted By
Chris
on March 12, 2012 at 8:51 am in
Comic Books
Marvel's ReEvolution
---

Over the weekend some pretty big things went down in the comic industry. Marvel announced their new ReEvolution at South by Southwest (SXSW). This new ReEvolution has two fronts to it, the first is Marvel Infinite Comics. This is going to be a new way to tell stories, and it's 100% digital. Marvel is saying this is going to be opening up infinite possibilities for storytelling, hence the name Infinite Comics. The first issue is going to be a Avengers Vs. X-Men #1 tie in, being released on April 4th, the same day as the AVX title hits stores. Bonus, if you buy the paper comic you get a code for the Infinite Comic too! This first story is going to be about Nova, and behind the story are two big names at marvel Mark Waid (DareDevil) and Stuart Immonen (Fear Itself).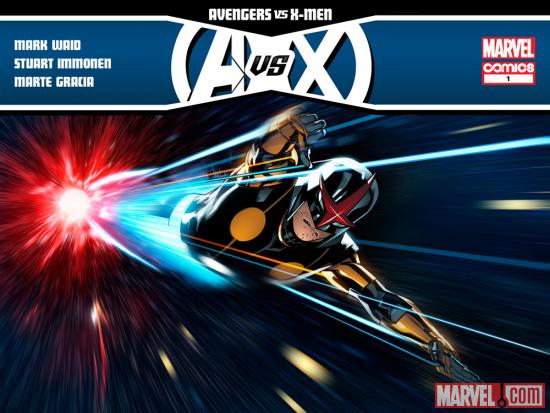 The other piece to this puzzle is the Marvel AR App (Augmented Reality App) for iOS and Android platforms. This basically uses your camera to hover over pages on specially marked Marvel products. Once scanned you'll be entered into a world of exclusive content featuring Marvel's catalog of heroes. Plus making of and behind the scenes stuff you wouldn't get a chance to see any other way. CNET has a cool video showing the features, it really looks promising.
All in all this sounds pretty exciting. It's things like this that make me want to invest in a tablet more and more. And I really like that this isn't detracting from brick and mortar comic stores, it's giving people an extra reason to go pick their stuff up, not only do they get a cool book, but they'll be able to get an extra chapter to the story totally free.
Check out the full story over at Marvels Website
And don't forget to tell us what you think in the comments!