Mario & Luigi Team Up With Campbell's SpaghettiOs & Meatballs
---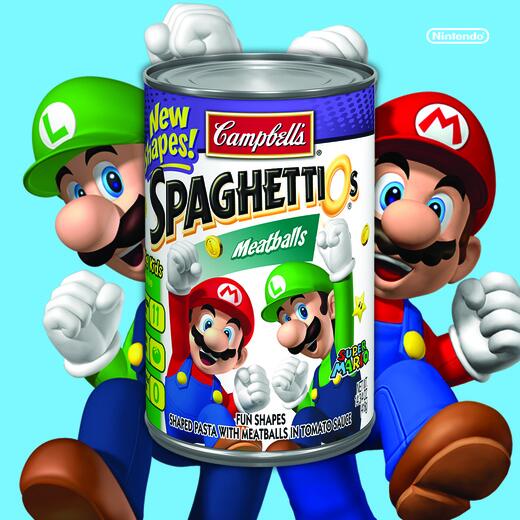 Growing up in the '80s and '90s I have very fond memories of some amazing novelty foods and drinks based on popular characters. We had Teenage Mutant Ninja Turtles Pies, Hi-C Ecto Cooler, and of course plenty of Mario Brothers themed treats like the amazing Mario Soda.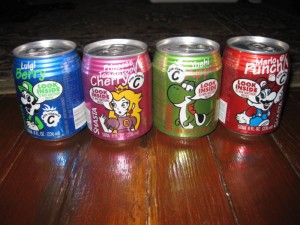 Sadly, these things all have gone away. It's funny to think back though, on a time when companies really were trying just about anything. Remember Crystal Pepsi or New Coke? That's not a discussion for right now though, we've got more important things to go over.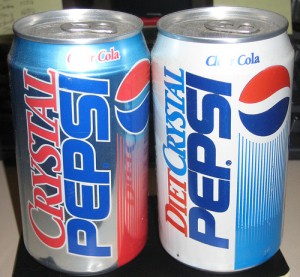 It appears that Campbell's is going to be marketing a new Mario & Luigi themed SpaghettiO's with Meatballs. I honestly don't know why this wasn't a thing sooner. It's kind of ironic that the famous fictional Italian plumbers haven't been on a canned pasta meal already. I haven't seen any dates for when this will be available, but I'm sure with Super Mario 3D World releasing soon it can't be far off.
I wonder too, with the other recent announcement from General-Mills that they'll be selling the two long lost monster cereals, Yummy Mummy and Fruit Brute against this fall, and probably seasonally in following year. Could this be a sign that other retro foods will be making a come back? A Ghostbusters sequel has been in the talks for years perhaps that could relaunch Ecto Cooler, or the new Ninja Turtles cartoon and movie could mean a return of the pies? That's not to mention the potential for all those crazy themed cereals to make a big return!
So I probably start grasping a bit at this point, but regardless SpaghettiO's are pretty awesome, and if they're going to be shaped like stuff out of Mario I'll buy a case. Anywhere is the original tweet from Campbell's twitter account.