MAGFest 12
---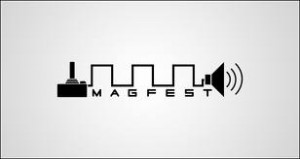 Every year on the first few days of January, the most heard saying you usually hear is "New year, New me," followed by the usual unsuccessful new years resolutions of getting in shape, writing your book, and eating healthy. For many of us nerds though, if you took a chance to venture into the National Harbor, outside of Washington D.C., on Jan 2nd – 5th you had the pleasure to hear this all weekend instead. That's right, the nerds MAGFest war cry. MAGFest is a Music And Gaming Festival held in the Gaylord(Tehe) Hotel. This festival is a 12 year old celebration of Video Games and music that influences and is influenced by gaming. Having an arcade/game room open for 24 hours a day, vendors that can be open what ever hours they want, Panels, Tabletop games, and concerts of all types of music throughout the day, MAGFest is one hell of a celebration(it took me over a week to recover and write about it).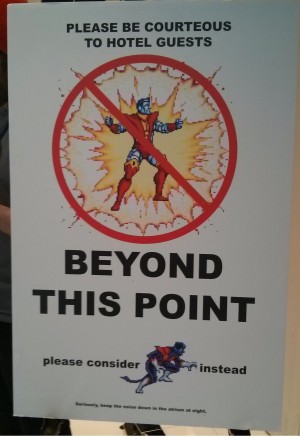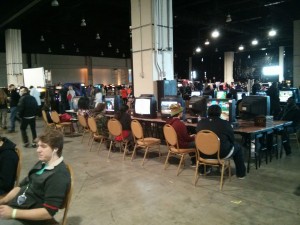 This year was MAGFest's 12th year of running, and our first in attendance. This festival has one of the biggest Arcades/Game Rooms I have seen in any convention/festival. A hand full of Arcade cabs I have seen before, such as DDR and other rhythm cabs like DJ Max Technika. They also had arcade versions of Guitar Hero, Taiko Drum Master, and Pop'n Music. This years big game of the year was Unit-e's Neon FM, a rhythm based game with 5 pads. Each pad correlates with a different color icon on screen that you have to hit a corresponding note as it drops to the specified icon. There are multiple difficulties for each song and the option to make the notes move faster, and even change their color. My preference was to play with the bottom notes dark blue, and the top light blue. There was always a line for this game, and since it was its debut weekend I don't think we will be seeing it in arcades for a while. I'm looking forward to it being in more arcades and conventions in the future, all I wanted to do that weekend was play that game. It wasn't only rhythm games at MAGFest, they also had cabs of all the classics like Super Mario Brothers, a 6 man X-Men cab, Captain America and the Avengers, Pinball Machines, Pac-man Tables, Tron, Sinistar, a hand full of racing cabs, and tables upon tables of console gaming. It was practically impossible to not find a game you like. In one section of the hall they had it open up with people playing Johann Sebastian's Joust. Think of having a glass of water, the more intense the music is the easier it is to move and not spill, that was joust. They grouped people up into teams and you had to knock over their PS Move controller. The more the controller moved, it would blink, when it turns off you are out. I have a video of the game uploaded on our Facebook, but since it was played in the dark and I took it with my cell phone you might not be able to see it very well. There is also an enormous selection of table top gaming. Spread about 3 rooms, you can do anything from sample new board games, card games, or table top RPG's. Although it was a big part of the festival, it wasn't all about gaming. There is a lot of emphasis on the music aspect of the celebration.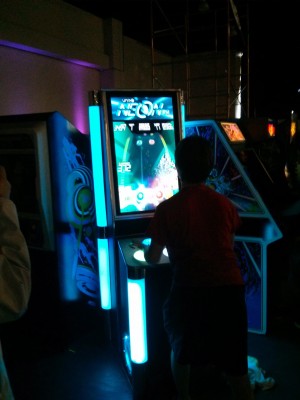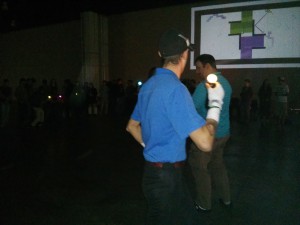 MAGFest had plenty of musical guests and major concerts. This years festival had about 40 musical guests amongst all the stages of the show. There was always music playing throughout the day on the 2nd and chip tune stages. I didn't get into the 2nd stage or the chip tune shows much, but I did get to check out the band Final Stage. They are a video game music cover band, with a set that included a Mario Party Medley, first gen Pokemon Battle Theme, and music from Animal Crossing. This was their first show and they rocked! I can not wait to see what they think up in the future. Throughout the weekend I took the chance to see The Megas, This Place is Haunted, The X-Hunters, and the Video Game DJ Battle. The Megas are an awesome rock group all about Megaman 2. They covered the level songs and written awesome lyrics about the bosses. They currently have 3 albums out and are working on a 4th. If you are a fan of both Megaman and story written lyrics, I highly suggest you check them out, I love this band. This Place is Haunted is a video game/pop culture rock cover band. They covered music from T.V. Shows, video games, Disney, and a hand full of movies. Me being a Philly native I thoroughly enjoyed when they did a medley of the Rocky songs. They also have 3 albums out, and if you are looking for a bit of nostalgia, I suggest you check them out, they are amazing. We have articles of the X-Hunters previous shows, and they have always rocked! That's no different to this show either. They are an awesome group who cover primarily Megaman-X level songs, but have taken other chiptune game music into their own rock themes, such as from Donkey Kong Country and Chrono Trigger. They currently only have 1 album out, so get it and check them out, they rock! The last concert I saw was the Video Game DJ Battle, there were 6 DJ's that each had a short set to demo their music. The most DJ's I have ever seen on a stage at a rave, and was one of the best raves I have seen at a Convention. The general atmosphere for this concert was simply epic. If you have a liking to most house/techno/Video game remix music I suggest checking out these DJ's. The DJ's included with this battle were, Dj Cutman, bLiNd, Benjamin Briggs, Grimecraft, Flexstyle, and Totentans. They were all masters of their craft and amazing! Lastly they had a Jam space in the back of the concert areas. If you know how to play, and are looking to just rock out, go check out that space. There wasn't just gaming and concerts to be done at MAGFest, there was plenty of other great events to partake in.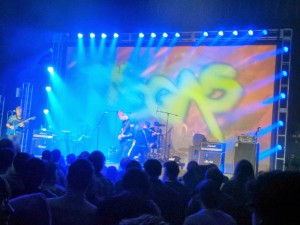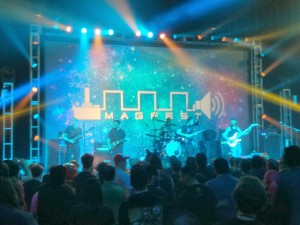 One great thing about MAGFest is that you can always find something to do there. Besides the games and concerts there were always side events going on. There were panels, tournaments, and other special events running through out the day. One section of the hall they had dedicated to the "Art of Akira" exhibit. This is an exhibit of personally owned original art cells from the anime movie Akira. There are storyboard books, models, movies posters, and they even ran a panel showcasing the cells next to the movie. This year they ran pot smashing and table flipping for charity events through out the weekend. When table flipping, the more you donated, the more they loaded up the table for you. Pot smashing was a set fee and you won a prize for each pot smashed. There were a number of panels held, but with so much to do at the rest of the convention I was unable to make any. I hope that in the years to come I will have a chance to check these out. One of the greatest things about MAGFest is that they streamed all the major events. If you were unable to make it to the show, you would have been able to see the stream of any panel or concert you might have wanted to see. Lastly this show is a 3DS street pass Mecca. Having never had a 3DS at a convention before, didn't know the wonders of street pass. In just the probably 20 hours that I actually had my 3DS on, and on me, I met about 124 people, not counting doubles. With that I was able to gather all of the original puzzle pieces, and complete find Mii once. If you are big on the street pass, I suggest you never forget your 3DS.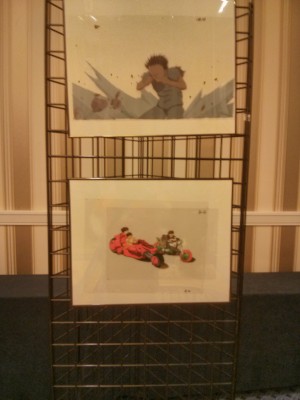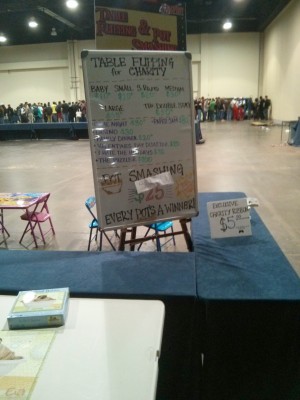 MAGFest may look and sound like a convention, but it is not. They stress it as festival, a celebration of nerd kind. The panels are primarily fan run, the entire festival is ran by volunteers, and all proceeds are used to cover future events and concerts. There are always things to do there, and with the celebration being 4 days long you will find yourself getting into a grove. Having 2 concert halls, and a chip tune area, there is always music playing. The huge arcade/game room being open all weekend gives you plenty of chances to play the game of the year, this year being Neon FM. If you, some how, had enough of those, all the extras(such as the Art of Akira Exhibit, and Panels) that were in the hall will surely occupy you the rest of your time. Overall it is a blast, and I suggest that any music or Videogame Fan, basically all nerd kind, should take the weekend to head over to MAGFest or anyother MAGFest run event in the future. To keep up with much of the fest's news you can go online at www.MAGFest.org, or you can simply follow their Twitter, Facebook, and YouTube pages. They are always runing events through out the year, so keep a look out for what they may have in your area. The next event will be a concert called Game Over Baltimore on March 1st featuring: Rare Candy, X-Hunters, Triforce Quartet, Overclocked University, and introducing Steel Samurai.