Posted By
Eric
on June 14, 2012 at 4:37 pm in
Video Games
Leisure Suit Larry is coming again!
---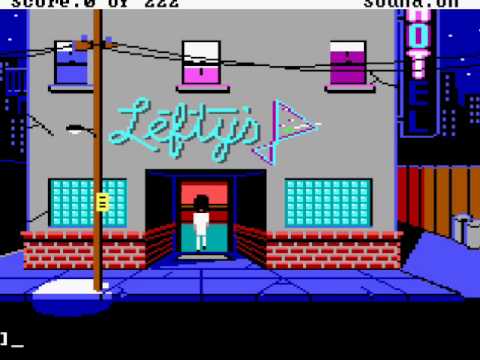 Sure it sounds dirty, but does that mean it really is? Well, yeah. It's Leisure Suit Larry!
It looks like Kickstarter is becoming the go to place to get dream products funded. In this instance developers at Replay Games want to give Larry the good ol' HD update as a special tribute for the 25 year old franchise! That also means they want to make a really cool 25th anniversary edition, complete with added content. This is all if they hypothetically make their goal of course. Oh wait, they already did! The campaign ended just a few weeks ago, with nearly $200,000 over goal! The question stands, will the games humor hold up after being 25 years old?
Well with series creator Al Lowe officially on board I don't think we have anything to worry about! He'll be writing new jokes, and acting as the creative consultant to make sure this version of LSL is every bit as crude and humorous as it always has been. They're also avoiding the whole "publisher" thing, so they don't have to worry about the game being to bad for audiences at local game shops and Walmart. This sounds awesome, but what can we expect from an HD update of a 25 year old game, larger pixels?
Nope! The entire game is being recreated with current technology so it'll look better then it ever has! We'll see new graphics, music, user interface, and humor. It looks really awesome, and this is a great way to celebrate a wonderful franchise! Check out the Leisure Suit Larry Kickstarter for more details and some concept art in their videos. Let us know what you think in the comments below!