Kick-Ass 2 Debut Trailer
---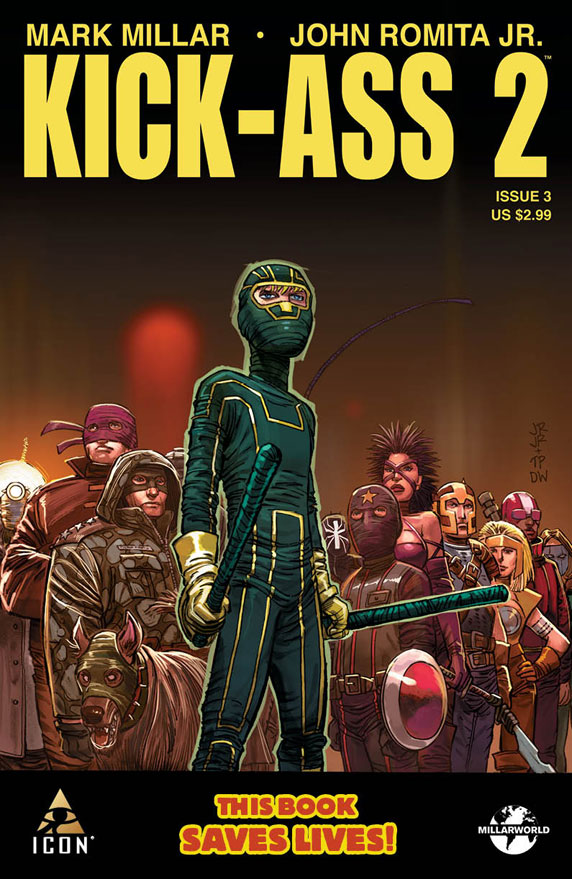 Kick-Ass, which hit theaters in 2010, was based on the hit comic by Mark Millar and John Romita Jr. Immediately after the movie came out Mark Millar began working on a script for not only the sequel to the comic, but also the movie!
We're pretty big fans of the original Kick-Ass, both the comic and the movie. And while the second Kick-Ass seemed a little. . . lackluster, this trailer looks anything but. Kick-Ass 2 combines both the Kick-Ass 2 comics and Hit Girl, a spin off taking place between Kick-Ass and Kick-Ass 2 which details Mindy's (Chole Grace Mortez) return to normal life.
Kick-Ass 2 will see Kick-Ass(Aaron Taylor-Johnson) and Hit Girl team up with other heroes like Colonel Stars and Stripes(Jim Carrey) as they patrol the city and fight crime. Not exaclty happy with the death of his father at the hands of Kick-Ass, Red Mist will return as the Mother Fucker (Christopher Mintz-Plasse) to take his revenge on the new super hero, his family, and his team.
Kick-Ass 2 hits theaters this summer, August 16th!
Check out the trailer below and tell us what you think in the comments!
Oh and. . . NSFW.
http://youtu.be/iI4kw2aFUJU