Posted By
Eric
on April 2, 2013 at 1:17 pm in
Video Games
Islands Officials needs your help funding Orion's Odyssey
---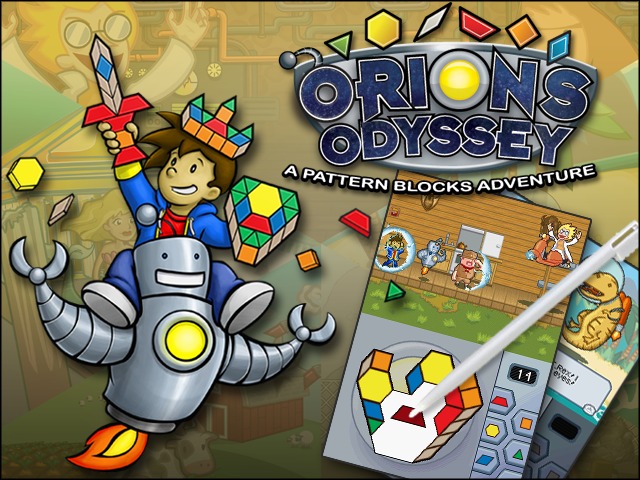 By now we're all fairly accustomed to crowd sourcing and funding sites like Kickstarter. It was recently announced that Kickstarter was responsible for raising $83,144,565 solely for video games, in 2012. Which is great news for any Indie studio looking to get their project out there. So great that there were over 2000 successfully funded gaming projects last year. And the trend is continuing into 2013 with a project by Island Officials called Orion's Odyssey.
Orion's Odyssey is a pattern block puzzle game for the Nintendo DS. Players will follow Orion, an alien robot with the ability to crate anything he can think of, as he travels the world and helps people in any way he can with his friend Ryan. With 10 unique settings, plenty of puzzles to solve, a whole bunch of unlockables, Orion's Odyssey looks like a large undertaking from such a small studio.
Orion's Odessey features beautifully detailed sprites and backgrounds. Each sprite was hand drawn, and every animation was acted out by members of the team to ensure that the personality and quirks of each character would stand out.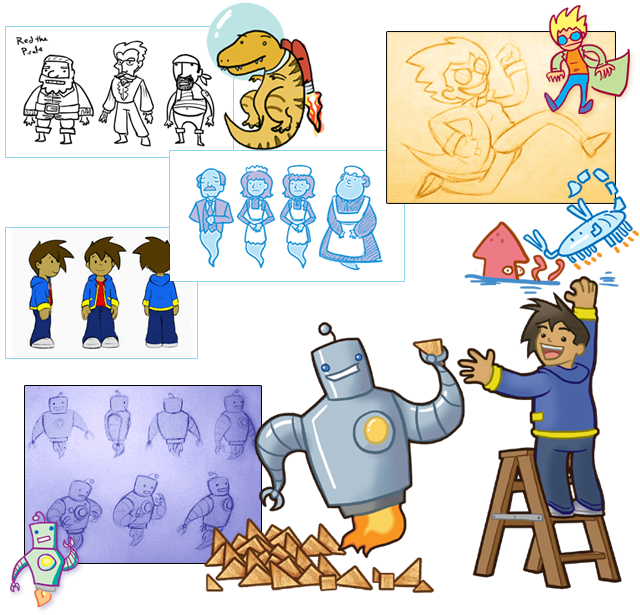 The music for Orion's Odyssey was composed by Wayne Strange. He's worked with Island Officials in the past and has recently worked on AAA titles like God of War: Ascension and Star Trek: The Video Game. Obviously the music in Orion's Odyssey is going to be top notch!
The team at Island Officials have fully completed the game and lined up a publisher, but need some extra money to get the game to through Nintendo's certification process and ESRB ratings board. They only need $85,412 to make their goal, and are offering some awesome rewards including the chance to attend a gaming industry event with Island Officials. Head on over to their Kickstarter and pledge some money their way! You'll be glad you did, and I'm sure they will too!