Posted By
Chris
on March 6, 2013 at 7:34 pm in
Comic Books
IDW Publishing available on iBookstore
---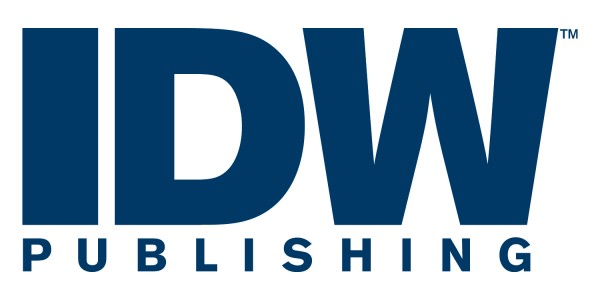 All you Apple device users out there have something to look forward to. IDW Publishing is going to be releasing new books each Wednesday to the iBookstore. Even for all your anti-apple folks it's a great sign that companies are continually making their products available on so many different platforms. Even if your a huge collector there's still plenty of reason to be excited as this will help bring comics to a wider audience. After all almost everyone has iTunes, not everyone can get to a local comic shop every week. All of this along with the growing popularity of sites like Comixology are a great way to spread the hobby.
Enough of that though, check out the full press release with details from IDW below.
IDW Brings Single Issues to Apple's iBookstore!
New Issues of Transformers, My Little Pony, Star Trek, Doctor Who, G.I. JOE, Lock & Key, and many more available Every Week!
San Diego, CA (March 6, 2013) – It was announced that beginning today and going forward, new weekly single-issue comic titles from IDW Publishing will go live every Wednesday on the iBookstore (iTunes.com/IDWComics). In addition to the 250 graphic novels and collections already available, fans can now look forward to grabbing their favorite new comics on the iBookstore every week, the same way they might have purchased from traditional comic shops or the IDW and Comics Apps (www.AppStore.com).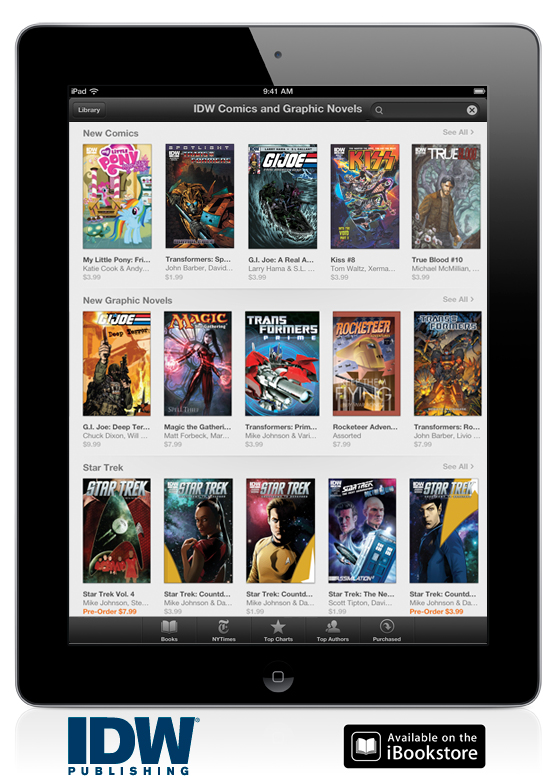 "IDW has launched several series in the iBookstore—Star Trek/Doctor Who: Assimilation, Star Trek: Countdown to Darkness, and My Little Pony: Friendship is Magic—and they have all been top sellers," commented Jeff Webber, IDW's Vice President of Digital Publishing. "Some single issues, especially our My Little Pony comics, have made it into the charts in the top 15 of all books, not just comics. IDW's line is a great introduction to comics for fans of these iconic TV and movie brands, so we're proud to make our entire catalog available to iBooks readers in this way that makes it convenient and immediate."
In addition to the timely availability of new comics, iBooks readers will also be able to enjoy the convenience of pre-ordering their favorite titles digitally to stay up on their favorite series. Pre-ordering titles allows iBookstore customers to be amongst the very first fans to receive new issues as they publish and comics download directly to their iPhone, iPad or iPod touch.
Find all of IDW's comics and comic collections on the iBookstore at iTunes.com/IDWComics.

Well there you go, love it? Hate it? Let us know in the comments below!