Posted By
Eric
on November 14, 2012 at 11:40 am in
Video Games
GTA V Trailer #2
---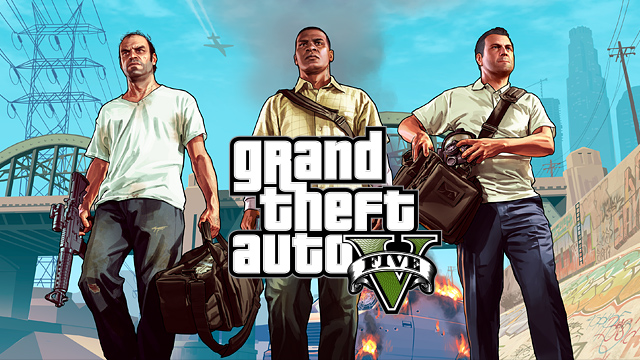 I've never been the biggest fan of the Grand Theft Auto series. I picked up 3 because everyone else had it. Vice City wasn't that enthralling to me. I skipped San Andreas all together. GTA IV was a rehash of the last 3 games with upgraded graphics. The character models still looked like crap though.
To me it just seemed. . . poorly executed it. At the time Oblivion was bigger, and looked a lot better the GTA IV did. The only difference was that GTA let you do everything with mediocrity, while Oblivion kept it's vision a little more focused, brilliantly.
With that said, I'm pretty damned excited for GTA V! It looks beautiful! And knowing Rockstar, they don't like to use pre-rendered cutscenes, so we can expect the same level of detail in real time. Downside, no indication of gameplay. Sure, we see the main characters doing a bunch of cool things, but how many of those things can you actually do? My guess. All of them. It's just a matter of seeing how well they control.
There's a ton of crap going on in this trailer, so don't blink! Or just watch it a few times. Either way, tell us what you think in the comments below, and stick with One-Quest for the latest and greatest on GTA V!