Geek Bites: It's Crystal Blue, Yo!
---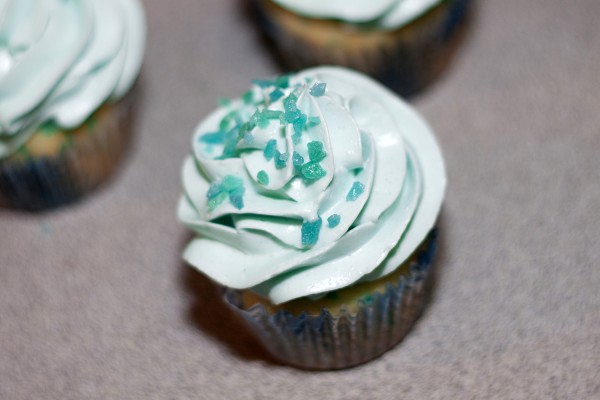 Like many, I have been sucked into Breaking Bad. I haven't seen every single episode but I'm always kept up to date, thanks to my husband telling me about each one. The show uses rock candy for the blue crystal meth so it's not hard to make a cupcake that's almost the real thing.
We start with a simple vanilla cupcake recipe, which we will be using a lot for cupcakes in the future. If you'd like, you can use a box mix of any white or yellow cake or your own recipe for a light colored cake. The blue "meth" will be in the cupcakes and on top in the form of blue course sugar and blue pop rocks.
Here are the ingredients you will need and the instructions for the cupcakes:
1/2 cup butter, room temperature
2/3 cup granulated white sugar
3 large eggs
1 teaspoon pure vanilla extract
1 1/2 cups all-purpose flour
1 1/2 teaspoons baking powder
1/4 teaspoon salt
1/4 cup milk
Blue sugar crystals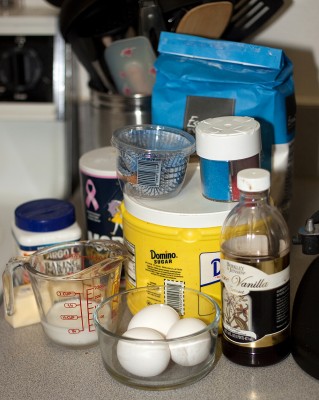 Preheat your oven to 350 degrees and line your pan with paper or foil liners. I found these awesome paper ones that fit the theme.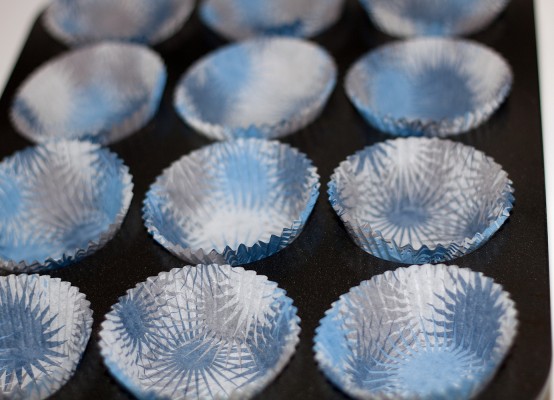 Cream the butter and sugar together until well mixed. Add the eggs, one at a time, beating well after each addition. Beat in the vanilla extract. Remember to scrape your vestiges!
In a separate bowl whisk together the flour, baking powder, and salt.
With the mixer on low, add the flour and milk, alternating in three additions, beginning and ending with the flour. Scrape down the sides of the bowl as needed. Save the blue sugar until the last minute so it doesn't melt and turn all the batter blue. Sprinkle in 2-3 tablespoons and fold in gently.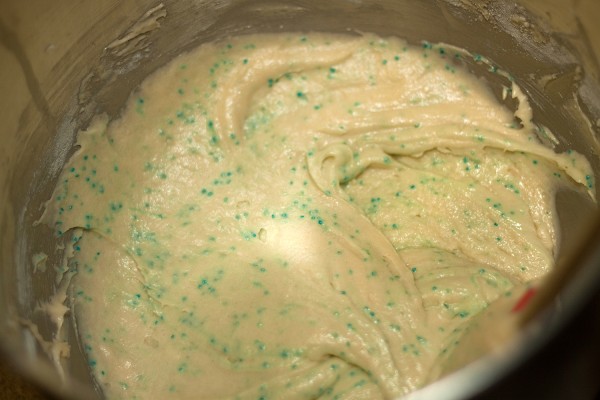 Evenly fill the cups with batter and bake for about 17 – 20 minutes or just until a toothpick inserted into a cupcake comes out clean. The cupcakes should be a golden yellow color, with of course, blue meth specks. Remove from the oven and place on a wire rack to cool.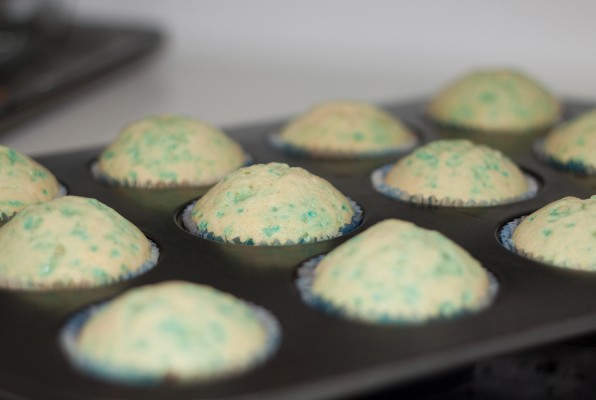 For the frosting I've done a Swiss buttercream, but again, you can use something store bought or your own recipe. Swiss buttercream uses raw egg whites, so make sure they get eaten within a day or so, otherwise use another kind of frosting. Since it could go bad I'm only doing a half batch for now.
For a full batch you will need:
1 cup sugar
4 large egg whites
1 ¾ cups softened butter (26 tbsp)
1 teaspoon vanilla extract
Blue food coloring (optional)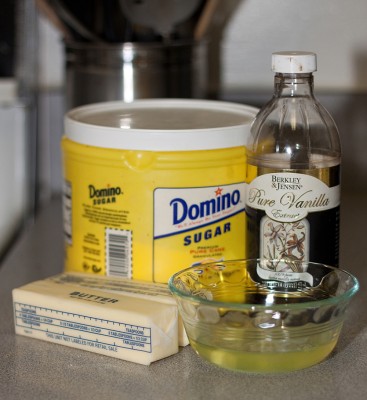 Start by putting your mixing bowl in the fridge. A cold bowl for the second stage will help the eggs to whip up nicely. Then take another bowl and make a double boiler over a pot of simmering water. The bowl should not be touching the water. Whisk the sugar and egg whites together only until the sugar is fully dissolved. This step is not meant to cook the eggs, so don't let the bowl get too hot or whisk for too long.
Remove the bowl and wipe the bottom so you don't get water into your mixing bowl, this could prevent the eggs from whipping up. Add the vanilla and the butter, half a stick at a time while whipping with either a hand mixer or stand mixer that has a whipping attachment. This could take quite a while, so don't worry.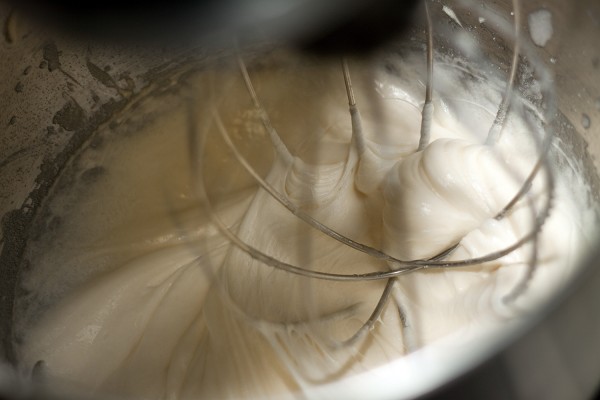 Once you have very stiff peaks you can use a piping bag to make your cupcakes all fancy, or just slap on that frosting. Once all your cupcakes are frosted, sprinkle on blue pop. They will immediately start to pop so I recommend saving this step for when you'll be serving them.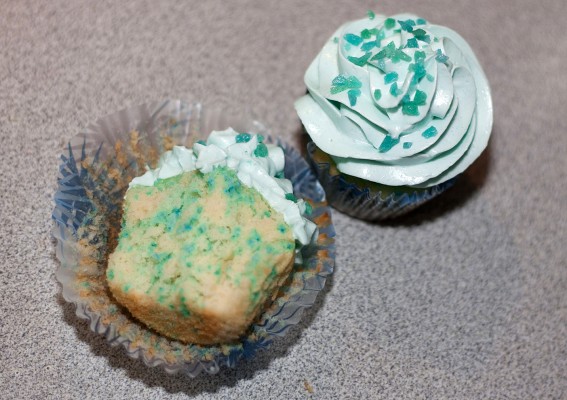 Note: Not only did I burn my finger for you people, but I dropped a whole dollop of frosting and pop rocks on my foot! <3