Geek Bites: It's a minty weed wonderland!
---
Now I've never actually watched Weeds, but I've heard good things about it. I also wanted to do something simple, so we've taken our favorite brownie recipe at home and bumped it up a bit. So today you get a play on pot brownies, which is fitting for the show since there's drugs and a bakery!
There are various ways you can make these brownies. They are incredibly delicious if you do them the original way, or if you add things, or change the way you make them. I'm going to tell you exactly what we did, shown in the pictures below, and at the end I'll give you the instructions for the original recipe.
Ingredients and instructions for the brownies:
½ cup butter
1 cup white sugar
2 eggs
1 teaspoon vanilla OR mint extract (depending if you want them to actually taste like mint)
1/3 cup unsweetened cocoa powder
½ cup all-purpose flour
¼ teaspoon salt
¼ teaspoon baking powder
1 ½ tsp. dried mint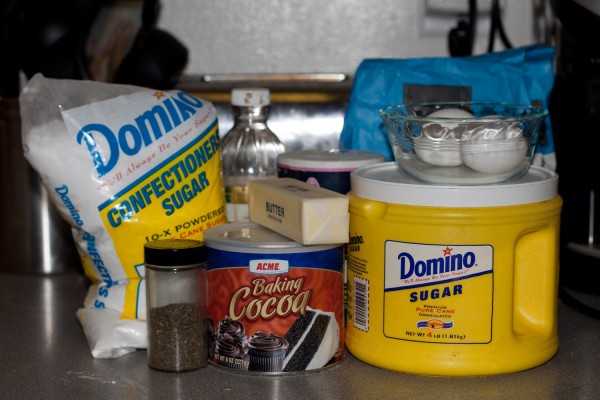 Preheat your oven to 350 degrees. Grease and flour an 8 inch square pan (you can use your butter wrapper for this).
Melt the butter and in a larger bowl add together the butter, sugar, eggs and vanilla/mint extract. In a separate bowl whisk together the cocoa powder, flour, salt and baking powder. Add half of the dry ingredients to the wet and stir. Add the rest once the batter starts to come together and finish stirring.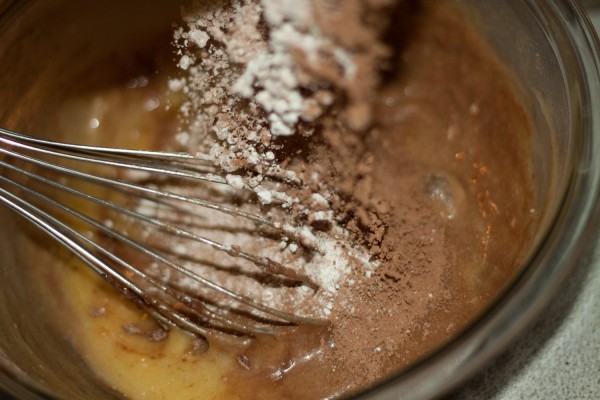 Add the mint and fully incorporate into the batter. The dried mint adds a little bit of an earthy flavor, but not the strong mint flavor you would usually have with chocolate. The dried mint is only to mimic the pot, so this is why you can add mint extract if you want mint brownies or vanilla extract if you just want chocolate.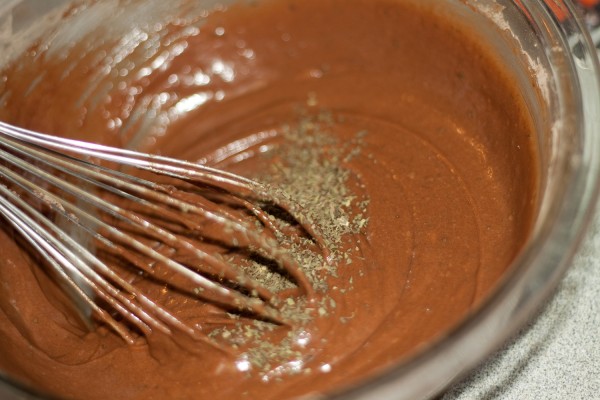 Pour the batter into your pan and bake for 25-30 minutes, checking with a toothpick at about 20 minutes.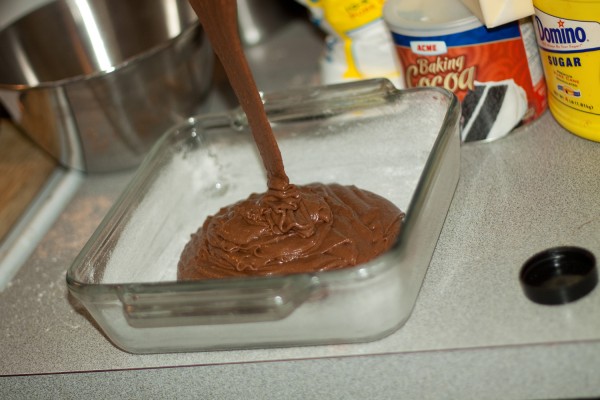 Ingredients for the icing:
3 tablespoons butter, softened
3 tablespoons unsweetened cocoa powder
1 tablespoon honey
1 teaspoon vanilla extract
1 cup confectioners' sugar
Mix all of the icing ingredients together at once. Don't worry; it's supposed to look like a big blob.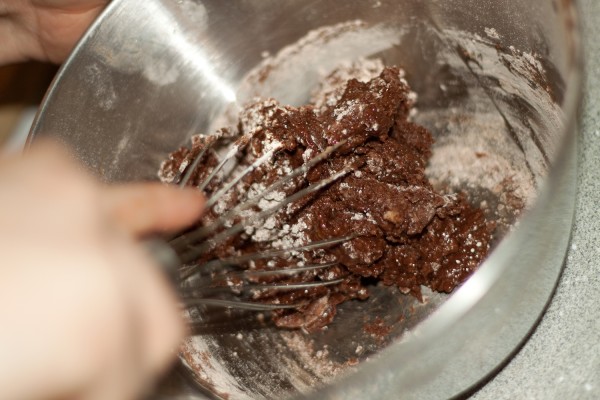 Immediately after you remove the brownies from the oven start to gently spread the icing. It will start to melt on its own from the heat, so no need to press too hard and squash your brownies.
And finally, a powdered sugar pot leaf. You can make your own stencil by just cutting out a picture on a piece of paper and placing it on top of the brownies.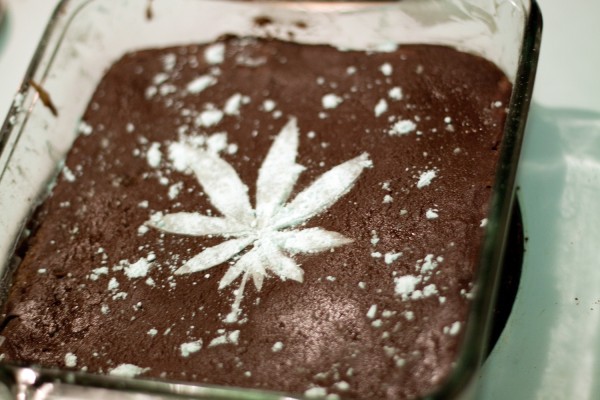 The other way of doing it limits the amount of dishes you dirty. It also wields slightly fudgier brownies. All you have to do is change the way you mix the ingredients, the rest is the same.
In a large saucepan, melt ½ cup of butter. Remove from the heat, and stir in sugar, eggs and vanilla/mint extract. Beat cocoa powder, flour, salt, baking powder and dried mint. Pour batter into the pan, and continue with the rest of the recipe.