Posted By
Chris
on November 11, 2013 at 12:00 pm in
Games You (Probably) Should Have Played
Games You (Probably) Should Have Played – W
---


We can finally say that Next Generation in gaming is in full swing with the release of the final 2 entries in console war in just about a months time. To commemorate this event we've decided to take a look back at all of our favorite games, in alphabetical order, across every generation. We're calling this the Games You (Probably) Should Have Played.
Some of our choices will be mainstream titles, some will be indie games that you've probably never heard of. A handful of these selections will be older then you, while others are younger than your car. All that matters is that in some way we feel that these games are worth playing. So come along for the ride, as we move into games that start with "W". Don't forget to tell us what your favorites are in the comments below!
Check out the rest of the Games You (Probably) Should Have Played

Eric
WarCraft III (PC – 2002)
I'd never played a WarCraft game before. I'd had plenty of experience with StarCraft and Command and Conquer, but this fantasy setting was new to me. It was incredible. The minor RPG elements thrown into the genre really helped you learn the mechanics easier than in other RTS games. The "use map settings" missions available over battle.net were also some of the best hours I have ever spent playing games. 3 races, all vastly different, and a ton of missions and strategy. And some of the best pre-rendered cinematics I have ever seen.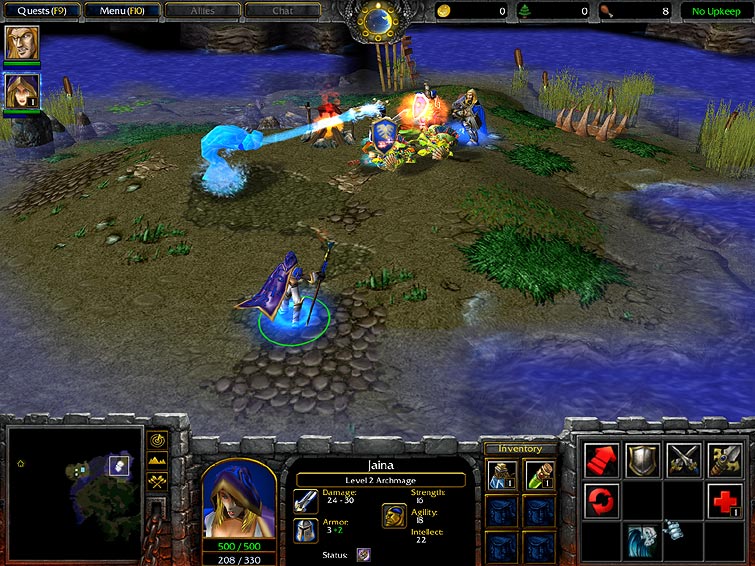 Chris
WarioWare, Inc.: Mega Microgame$! (GBA – 2003)
We don't have a lot of handheld titles going on here, but one that must be mentioned is Wario Ware. This game ended up spawning onto home consoles and had a few sequels, but the original on the GBA is what really made the biggest impact on gaming. It was such a stupid little game, but so damn addicting. I remember playing for hours at a time doing nothing but guiding a paper airplane down a never ending brick tunnel thing. If you needed something to play, that wouldn't take long, but would be a lot of fun, Wario Ware is where you turned and it delivered 100%.