Posted By
Chris
on November 7, 2013 at 12:00 pm in
Games You (Probably) Should Have Played
Games You (Probably) Should Have Played – S
---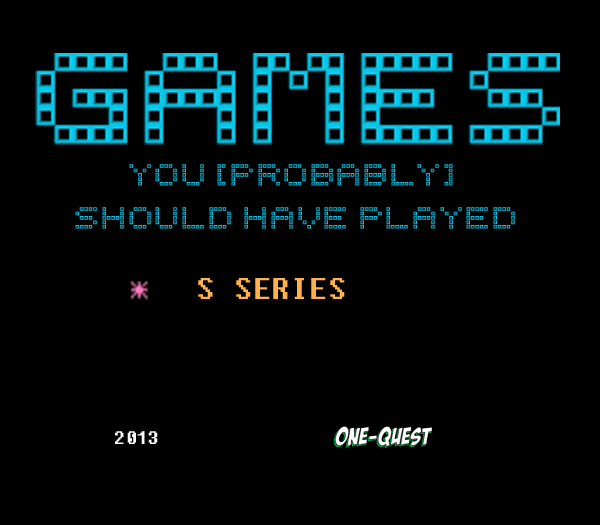 We can finally say that Next Generation in gaming is in full swing with the release of the final 2 entries in console war in just about a months time. To commemorate this event we've decided to take a look back at all of our favorite games, in alphabetical order, across every generation. We're calling this the Games You (Probably) Should Have Played.
Some of our choices will be mainstream titles, some will be indie games that you've probably never heard of. A handful of these selections will be older then you, while others are younger than your car. All that matters is that in some way we feel that these games are worth playing. So come along for the ride, as we move into games that start with "S". Don't forget to tell us what your favorites are in the comments below!
Check out the rest of the Games You (Probably) Should Have Played
Eric
Star Wars: Knights of the Old Republic (PC, Xbox – 2003)
The Star Wars franchise has seen many ups and downs when it comes to video games. Sadly, more downs than ups. One game that enters the latter field is Knight of the Old Republic. The game takes place thousands of years before the Star Wars movies, and avoids conflicting the canon set by the films entirely. You enter the galaxy as a newly discovered force attuned hero. Striving to make the galaxy better, or worse. The decision is yours, and every decision has a meaningful outcome. Knights of the Old Republic also features one of the best stories ever told within the Star Wars franchise, and contains of the greatest twists I've ever been a part of. Phenomenal in every way.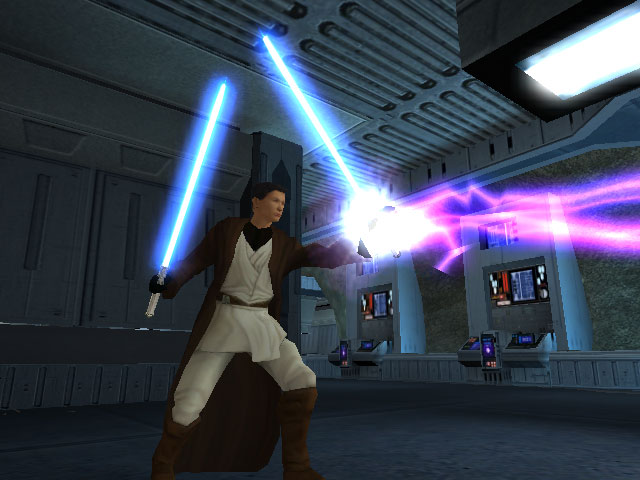 Drootin
Super Smash Bros. Brawl. (Wii – 2008)
I was originally going to pick Melee instead of Brawl but when thinking about it you can play Brawl with GameCube a controller so I decided to pick the version with the most characters and levels because why not? The games in the series all play very very similarly so the main difference is the characters. The series is super fun to play and may be my favorite thing that Nintendo has done in recent years.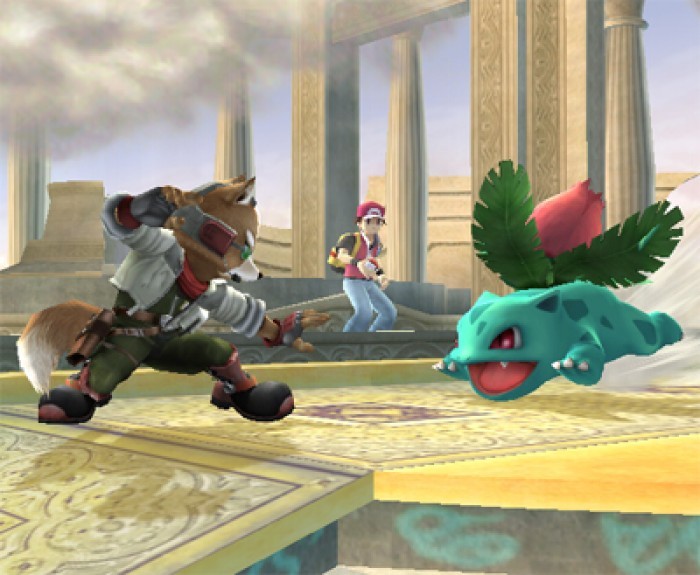 Chris
Shadow Of The Colossus (PS2 – 2005)
'S' is a hard letter, so many amazing games to pick from. Luckily Eric picked one of my other favorites with KOTOR. And part of me really wanted to pick Superman 64 for the same reasons I went with ET earlier in the countdown. In the end though I decided to go with Shadow of the Colossus, this was made by the same team that made ICO, and it's another outside of the box adventure game. An adventure made up of nothing but epic as hell boss fights. You're trying to save your love and to do it you have to default a bunch of giant monsters with nothing but a sword, a bow, and your trusty horse. What more could you possibly want in a game? This is one of those games that didn't get a lot of players at first, but gathered a huge cult following after it's release, they even did an ICO/Shadow of the Colossus HD release for PS3.