Posted By
Chris
on October 30, 2013 at 12:00 pm in
Games You (Probably) Should Have Played
Games You (Probably) Should Have Played – K
---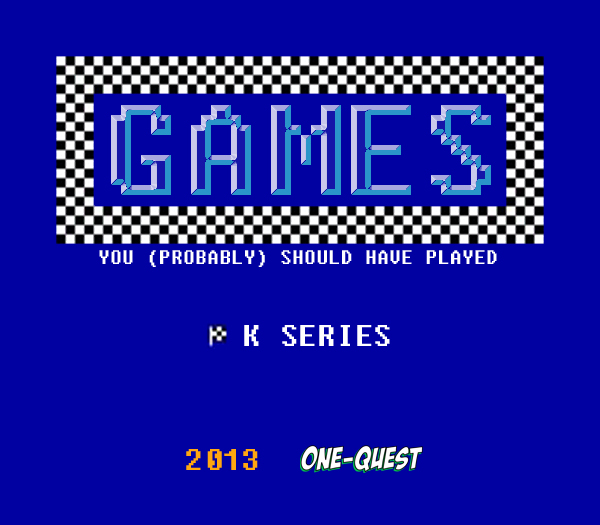 We can finally say that Next Generation in gaming is in full swing with the release of the final 2 entries in console war in just about a months time. To commemorate this event we've decided to take a look back at all of our favorite games, in alphabetical order, across every generation. We're calling this the Games You (Probably) Should Have Played.
Some of our choices will be mainstream titles, some will be indie games that you've probably never heard of. A handful of these selections will be older then you, while others are younger than your car. All that matters is that in some way we feel that these games are worth playing. So come along for the ride, as we move into game that start with "K". Don't forget to tell us what your favorites are in the comments below!
Check out the rest of the Games You (Probably) Should Have Played
Chris
Katamari Damacy (PS2 – 2004)
There have been quite a few sequels to this game, but none of them are as much fun as the first time you turned on the original. I remember a friend turning this on and me not knowing what the hell was wrong with him. After a few minutes though I realized nothing was wrong with him, I'd just been missing out on one hell of an experience. What's more fun than being a tiny little cosmic dude who gets to roll up pretty much everything in the world and make a ball out of it? Nothing that's what!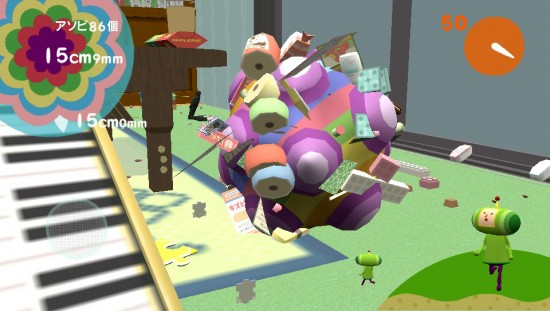 Eric
Kingdom Hearts (PS2 – 2002)
It's not the greatest game in the world. Nor the greatest in the series. What it is, is a remarkable game that features an unlikely collaboration of two completely unrelated game studios. What started out as a joke between two businessmen in a elevator on their way to their offices with two separate companies, on two separate floors, has grown to become one of the most widely known gaming franchises of all time. Featuring characters from numerous Final Fantasy and Disney franchises, and a new cast of heroes, Kingdom Hearts is a revelation in cooperation among corporations. It also has one of the coolest, albeit confusing, stories in gaming. Certainly worth starting from the beginning.