Games You (Probably) Should Have Played – G
---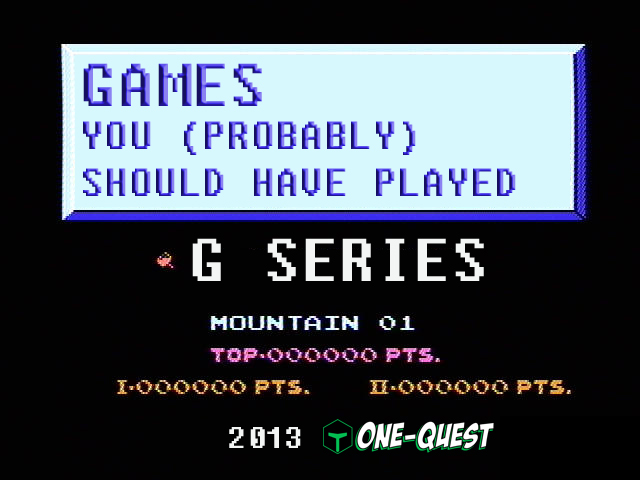 We can finally say that Next Generation in gaming is in full swing with the release of the final 2 entries in console war in just about a months time. To commemorate this event we've decided to take a look back at all of our favorite games, in alphabetical order, across every generation. We're calling this the Games You (Probably) Should Have Played.
Some of our choices will be mainstream titles, some will be indie games that you've probably never heard of. A handful of these selections will be older then you, while others are younger than your car. All that matters is that in some way we feel that these games are worth playing. So come along for the ride, as we move into game that start with "G". Don't forget to tell us what your favorites are in the comments below!
Check out the rest of the Games You (Probably) Should Have Played
Chris
Gitaroo Man (Lives!) (PSP/PS2 – 2006)
I played this game on PSP back when I worked at Gamestop. It's not the greatest game ever made, but it is pretty damn addicting. It's a music based rhythm game with a crazy sci-fi story, and style that reminds me of the Katamari series, or the anime FLCL. It's goofy, but really entertaining, and the epic battles are a lot of fun as you play your guitar and battle down enemies through various songs. And don't worry this isn't anything like Guitar Hero or Rock Band, it's actually fun and you don't need a bunch of people to join along.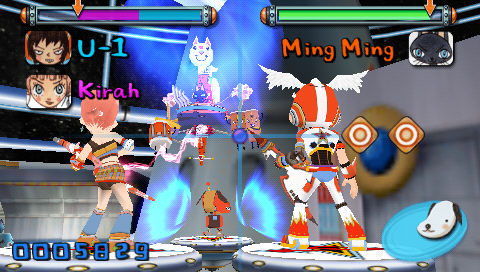 Eric
Ghosts 'n Goblins (ARC – 1985)
When you hear about impossible games you always hear the same game names thrown around. Ninja Gaiden, and Contra. Rarely is Ghosts 'n Goblins mentioned. It's nearly impossible. I've never completed the 2nd stage. Yet, somehow it remains one of the most fun games I've ever played. Strange weapons, and armor upgrades can be found to help you on your quest. Do bad, and end up wandering the battlefield in your heart patterned underwear. . . Hilarious, and terrifying all at the same time.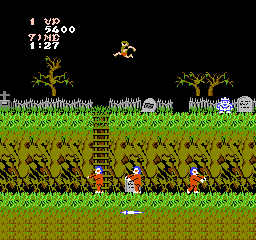 Drootin
Gauntlet (NES – 1987)
There are many versions of Gauntlet and honestly almost all of them are great but I will talk about the one I am most familiar with, the NES version. It is one of the few officially licensed Tengen (although an unofficial version was also later released). The game you can pick from 4 different characters: Warrior, Amazon, Elf, and Wizard and they each have slightly different characteristics like speed, damage, and health. It is very difficult to finish all 100 levels in this game.