Posted By
Chris
on October 12, 2012 at 9:30 am in
Friday Five
Friday Five – Pop Culture Weddings
---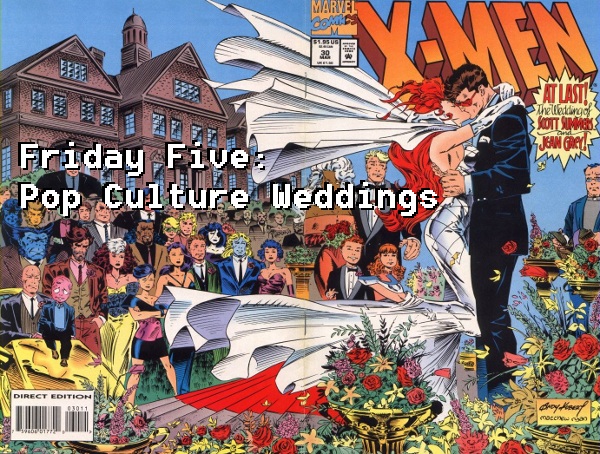 You'll notice we've been a little light on content this week. That's because Eric and Audra's wedding was yesterday. We're all still all hung over as a group, so here's an automated post of this week's Friday Five in their honor: Pop Culture Weddings!
Shannon
Bernadette and Howard – The idea of getting married on their roof when the Google Earth camera would be taking a photo was great. I love the zoom out at the end of the episode.
Angela and Hodgins – The marriage of these two in a jail cell was a great scene between two of the main characters. Everybody is still waiting to see if Bones and Booth will get married though.
Princess Maker 2 – I used to play this game all the time. There were a lot of outcomes and in the end there were different men the princess would end up marrying.
Carole and Burt – As I stated last week, I watch Glee, and I'm not ashamed. The wedding of Finn's mom and Kurt's dad was so cute.
Star Trek Weddings – There's at least one in each series, I'm not going to pick one because I love Star Trek too much to pick favorites.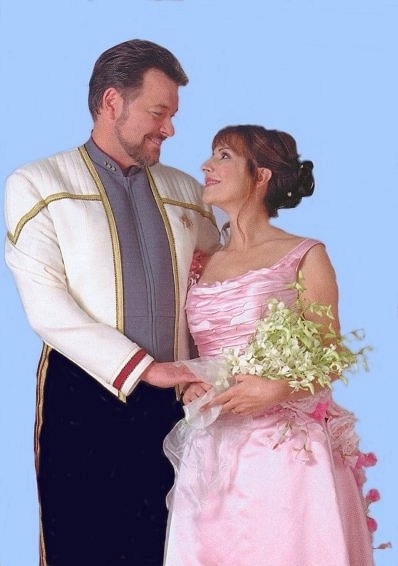 Vogel
Bernadette and Howard on TBBT – I thought the whole idea behind the Google satellite passing capturing the moment from space, while Howard was about to leave for the space station, was a great touch.
Leon and Scott – Roseanne. I know I was fairly young when this happened but I remember it being the most ridiculous thing I've ever seen.
Lady and Glen – I was never really big on Scrubs, I would catch the reruns now and again. I got a real kick out of the idea of inviting people to a wedding in the Bahamas at short notice just so they'd give you presents and not come to the wedding.
Victor and Emily – Corpse Bride.
Lydia and Betelgeuse – I know they got interrupted, but it was a wedding none-the-less.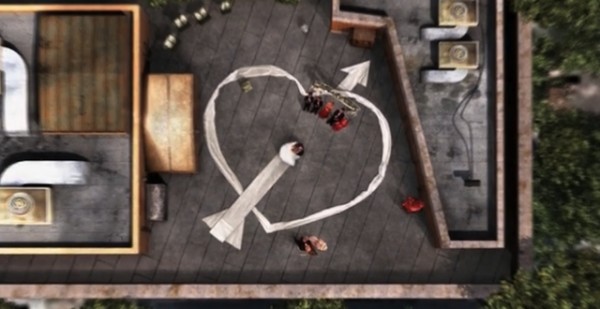 Eric
Um. . . Yeah, about this one. . .
Peter Parker and Mary Jane Watson – Amazing Spider-man Annual #21 – I love the Spider-man, he's Amazing! And his redheaded supermodel wife reminds me a bit of my own beautiful bride to be, or as of the day before this posting my wife! Here's hoping Dan Slott fixes the damage done to this marriage 7 years ago during the Brand New Day before the series re-numbering/relaunch/whatever the hell they're doing after #700.
Jim and Pam – The Office – I only saw this one a few months ago on Netflix. It was super cute, and a really great episode.
George Michael and Maeby – Arrested Development – This was one of the funniest bits do the show, especially because it was George Michael's dream come true!
Apu and Manjula – The Simpsons – A silly wedding that resulted in a mildly happy marriage between the two. The Nahasapeemapetilon's currently have 8 children, and have starred in a few episodes centering around their lives.
Anakin and Padme – Star Wars Episode II – If this hadn't occurred then the original trilogy would never exist. For this, I am thankful. Otherwise, Hayden Christensen is a loser.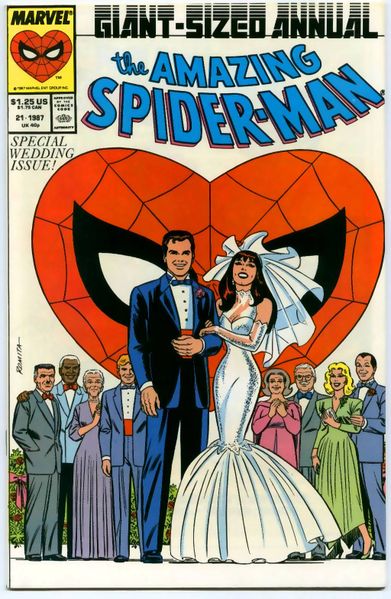 Walnut
WOOOO WEDDINGS!!!!! I don't know much so I'm kinda leaching off people on this topic.
Wolowitz and Bernadette – Big Bang Theory – That is the most recent I can think of… who would have thought he got married?
Reed Richards and Susan Storm – Fantastic Four Annual #3 – That's about all I am in for comic book references.
Jim and Pam – The Office – The Office is a great show, who didn't see that coming.
Lily and Marshall – How I Met Your Mother – Everything went wrong and yet it seemed so right.
Eric and Audra: One-Quest – Well if you guys read this site you know who they are which kinda of makes them a part of pop-culture. You may not follow what they say or want to be them but you like what they post. Congratulations!!!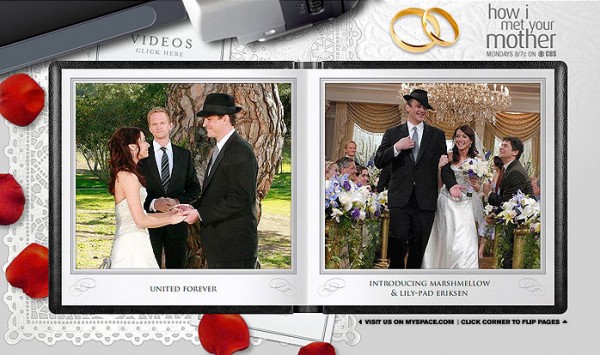 Chris
Marshall and Lily – How I Met Your Mother
Uncle Jesse and Becky – Full House